Welcome, Lily, to our teaching team at EC Oxford English School. Find out more about Lily – where she's from, where she's just got back from and what she loves about Oxford!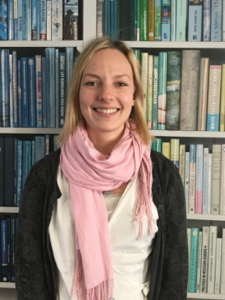 Before I came to EC Oxford I was teaching in Sydney, Australia! It was a fantastic experience (and I even learnt lots of local lingo), but I am happy to be home.
I am originally from Henley-on-Thames. It's about 25 miles from Oxford but we share the same river- The Thames.
It is a small, fairly quiet town with many old buildings. In fact, the house I live in dates back to the 1600's!
I love the old buildings in Oxford, the coffee shops and the personality of the Cowley Road. I used to live just off the Cowley Road and I miss being around there.
I find the area really diverse and vibrant, with so many different places to shop and eat.
I love teaching because I find it really satisfying to see people's progress and watch them start to express their personalities more and more. Also, meeting so many people from other cultures make me happy!
I love to learn new things and I am always being inspired to visit new places.
In my free time I usually drink coffee, go to yoga, read books, go for walks (even in winter) and spend time with my friends. I've even been known to go dancing on a Saturday night!
Comments
comments