Here our intern Giacomo shares his experience of EC English Language School in Oxford. Thank you Giacomo for sharing your journey to the heart of EC with us!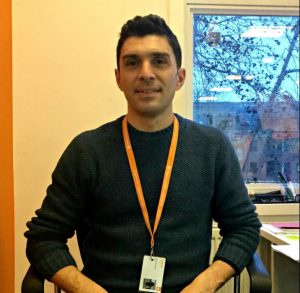 My name is Giacomo, I am Italian and come from a beautiful island in the centre of the Mediterranean See, Sardinia (Italy).
The small village in which I live is very close to Emerald Coast which is one of the most evocative and desired tourist places to spend summer holidays and enjoy the marvels of a pure and unique land.
I have been in Oxford for nearly three months now and immediately felt a strong desire of staying here for longer in order to discover everything this special city offers.
I adore going to pubs, restaurants, attending classical music concerts which take place in the colleges, old gothic buildings and austere churches as well as learning as much as possible about the story of these places by reading books.
There is no space for boredom and now, even if the days are still short and quite dark, we are going towards Spring Season, so I am pretty sure the countryside which embraces softly the city and its hills and rivers – it's going to give an unmissable show.
As EC intern student services, I have got the great fortune and pleasure to greet students coming from all over the world along with my lovely colleagues and do my best so that they have a very good experience.
I feel very comfortable in this delicate role – however the relevant number of tasks, the positive energy and enthusiasm in such stimulating work environment help me to give my best in any circumstance.
I remember when I set off Italy my purpose was to travel a bit and at the same time study English language. In fact I needed to break up the monotony, learn something new so that is why after a brief search on web I found EC and I can confirm after eleven months, which is how long the journey has been lasting for, I was spot on.
First was EC Cape Town (South Africa) in March last year, then a very scorcher summer in Malta followed by England through Manchester, Brighton and as a cherry on the cake Oxford city
Meeting continuously lots fantastic people from different places with diverse cultures and stories is something that I will never forget.
Experiencing this intensive travel not only as a student but also as worker for EC, I have also tasted the familiar environment and professionality of teachers and staff which distinguishes all EC schools I've visited.
In conclusion I strongly believe the journey along with the privilege of being a part of the EC Team have contributed to better myself as person not only in terms of professional profile and is highly likely to have a very positive impact in my future.
Comments
comments