Here Hilal tells us about her trip to University College in Oxford, organised by EC Oxford English Centre. Thank you, Hilal!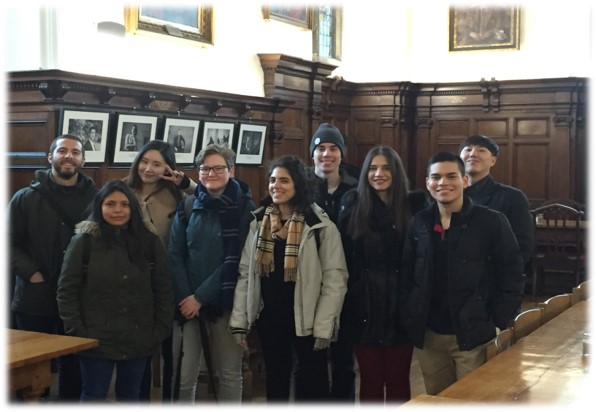 Hi everybody, I am Hilal. Today I am going to talk to you about a trip which I went on with my school!
We had an activity tour through the University College of Oxford with Rob last week and to be honest, I had an amazing time when I visited every part of University College.
We went there due to the fact that we were wondering about this place's atmosphere.
When we arrived there, firstly Rob gave some information about the University buildings. Besides, he shared with us his memories about student life there. That was really kind.
While we were wandering around the church inside the college, we heard a sound of musical instrument and it was wonderful to hear it.
Then we passed around through a hall which looked just like the Harry Potter hall (the hall the film set is based on is in nearby Christchurch College!). This place was my dream to see it and I realized my dream. On the other hand Rob talked about the pictures from hall's wall. He mentioned some professors who studied at this university.
There were many people who became an important person when they were really young. This made me thoughtful for a moment and that is If I fight for something to be successful, there will not be any obstacle.
However, the most interesting place was Percy Bysshe Shelly's monument, especially the story behind it. One more thing impressed me and this is about his critical poetry. I thought he was an extremely bold person. I admired this.
To sum up, I really enjoy learning while we travel with friends because we are improving our English. Likewise, we have more robust friendships between each other.
As a result, I want to say thanks to Rob and all of the other kind teachers for arranging this sort of trip!
Comments
comments