Find out more about Sarah, one of our teachers here at EC English Language School in Oxford – from what she loves about this city to the most exciting activity she's ever done!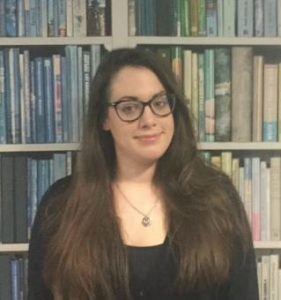 Q: What did you do before you came to EC Oxford?
Before I came back to the UK, I was living and teaching in Wellington, New Zealand.
Q: What do you enjoy about working at EC Oxford?
I think EC is a lovely, supportive place to work and my favourite part is helping my students progress and watching them learn and develop. It's such a privilege to spend my week with people from different countries and cultures -I feel like I'm always learning too!
Q: What do you like about Oxford as a city?
I love how beautiful the city is – even in the rain! I never get tired of wandering around the old streets. I also love the city's historic museums and it's history of amazing fantasy authors who wrote some of my favourite books here.
Q: What's your hometown? Can you describe it to us?
I'm originally from a beautiful, seaside town in South West Wales. It's famous in Wales for amazing beaches, great pubs and historic buildings.
Q: Your job is all about helping people like us who are learning English, but have you learned any other languages? How did you learn them?
I have! I spent 2 years living and working in the South of Spain, where I learned how to speak Spanish. I learned through conversation classes and lots of self-study. Learning another language is one of the best things I've ever done. I've also learned a little Japanese from when I lived in Tokyo for a short time.
Q: What do you like doing in your free time?
In my free time, I love reading in coffee shops, going to one of the many awesome cinemas in Oxford, learning languages and having dinner with friends.
Q: What is the most exciting activity you have ever done?
Travelling around Australia and New Zealand was definitely the most exciting thing I've ever done. But if I had to pick out one activity, it would be skydiving! I did it high over the beautiful town of Wanaka in New Zealand. A very exciting 45 seconds.
Comments
comments