Rob, our Assistant Director of Studies, gives a flavour of the kinds of ideas our long-term students are coming up with to make the most of their time with us here at EC Oxford English Centre.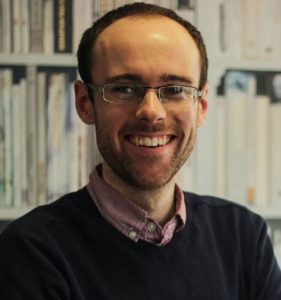 I've had the great privilege in the last few years to get to know our students who come from such a wide range of backgrounds. One thing I've particularly enjoyed has been the opportunity to see our long-term students develop in their English ability in their time with us.
In 2018, we've started running our AY Support Group Meeting every two weeks. AY means 'Academic Year' and our AY students are those who are studying with us for 6 months of more.
Our AY students have made lots of really helpful suggestions which we've already taken on board. Last Tuesday, however, I thought it'd be a good idea to find out how we can help them more when they particularly miss home.
The students came up with some great ideas. For example, they agreed it would be great if students from the same country could join together to present to the rest of the student body the particular festivals which happen in their home country.
We have already experienced this in the amazing event which our Omani students arranged to celebrate Omani National Day last year and share its significance with the rest of the school.
I'm really excited to see what is the next festival we'll be able to find our more about from the students in our school community.
I'm also looking forward to implementing more of our students ideas and making EC Oxford a real home away from home while they're studying here with us.
Comments
comments