Our Student Services Intern Giulia has experienced exactly what it's like to be a language student in the UK for a short period. Here, Giulia shares her tips on how to make the most of your experience here at EC Oxford English Centre!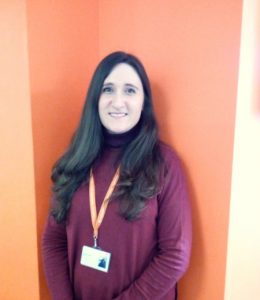 I have been studying English since I was about 9 years old and I have been loving it ever since, so when I got the chance to attend a course at a language school in the UK nearly three years ago I could not have been happier!
I had always looked forward to living such an experience and I was not disappointed. My course lasted for about two months and I tried my best to make the most out of the time I had. I am very happy to have the opportunity to share some (hopefully useful) tips with current and potential students.
I will highlight two main aspects which I consider deeply interrelated: social life and English learning. One of the things I enjoyed the most was getting to know people who come from all over the world and discovering British culture together. Making friends does not only play an important part in your personal development but it is also a great way to practice your language skills! Do not miss out on any chance to meet other students and explore the city and surrounding areas together! Joining the Social Programme activities offered by the school, for example, is a fantastic opportunity to interact with others, teachers included, while visiting a beautiful college, playing a fun game or having a nice cup of hot chocolate. The Homework Club offered by EC Oxford perfectly combines the social and educational aspects I mentioned above, which leads to my additional tips on learning English.
I would strongly recommend that you take notes during your lessons and revise them when you are home; keeping them tidy and well organised in your notebook will make a huge difference: "Tidy desk, tidy mind" they say! Do not be afraid to ask your teachers questions and, even more importantly, do not be afraid to speak English! You are not expected to master the language perfectly, you are allowed to make mistakes and remember there will always be room for improvement for everybody. Furthermore, I also think reading books and watching films (with English subtitles at first) can be extremely useful for your vocabulary and listening skills. You can borrow many of them from our school library for free! Do not be discouraged if you cannot understand everything during your first attempt; you are training your brain and will see the results of your commitment in a very short time! I also found writing down new words and their meaning very useful; you can also do that at the end of your notebook, putting it upside down, so you can have them always at hand. If you are fond of writing, try to do that in English; that way you will practice your skills, learn new words and expressions, and maybe even more about yourself!
I really hope you find my simple tips useful and that you will enjoy your experience as a student in the fantastic city of Oxford!
Comments
comments