We are really happy to welcome our new Student Services Intern to our team here at EC Oxford IELTS Centre. Read more to get to know Charles better!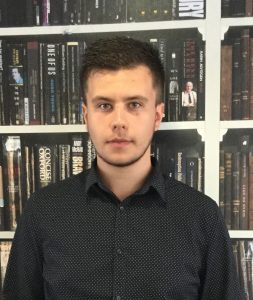 Where are you from? What is it like?
I am from France and my hometown is Rouen in Normandy which is located on the northern side of France. Rouen is a city like Oxford, where you can find fashionable shops and many restaurants. We have in Rouen a beautiful monument whose name is "Gros Horloge". It's a good place to be in this city.
How did you learn English? Have you got any tips for our students?
I studied English for several years when I was in secondary school and I am currently studying HNS in International Trade in France and it's important to speak English in this kind of study. We have some hours in English per week and I am in Oxford to improve in this language. I think it's very important to come to the UK to learn English and Oxford is a good place to study!
What were you doing before you came to EC Oxford?
As I explained previously, I am currently studying Higher National Studies in International Trade in France and I have to do an internship abroad to complete my first year.
What is your role here?
I am Students Services intern and my role is to improve students' experience in EC Oxford. I'm also here to make our social media fun and interesting for you to enjoy when you're not studying!
Why did you choose to come to EC?
I am passionate about studying English and particularly in EC Oxford because it's a good school with a good atmosphere as well and it's good to work here. Moreover, I really like to support students in their activities and courses.
What do you like doing outside of work in your free time?
When I have free time, I like to meet friends to have a coffee and I really like to travel all around Europe and the world.
Also, I am looking forward to homestay in Oxford that is my first experience.
Comments
comments