While you're studying your homestay English courses in Oxford, why not experience a nail-biting sporting event between your school and another – or even be part of one! Here Juan relives the dramatic football match between EC Oxford and another language school last week.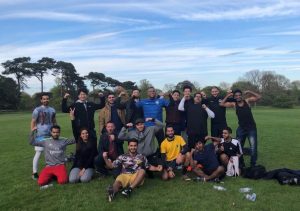 Two weeks ago, the football team from the school had an " international " game with another English school in Oxford. That day, all things were looking good for our team; we had the support of our class mates and teachers and something that we were not counting on, the spectacular weather. To summarize, it was just a great day for us.
The game took place in University Parks, we started the game around 4:30 in the afternoon and the teams were composed of 9 players each counting the goal keeper. At the beginning the game was hard-fought, but 15 minutes into the game, Tariq opened the scoring with a really nice goal.
Then, our opponents kept their eyes on the ball and scored a goal. We were really disappointed as a team and we started to give our best.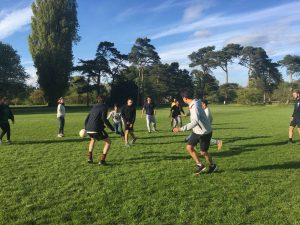 In just 20 minutes we change the game with a score of 4-1. The game was almost over and we were really happy about it, but then, our defender Jaifar got injured and we didn't have the energy to play in the same way with one person less in the team.
I don't want to tell you what happened but just in 10 minutes the score changed and the final one was 4-5 so, you can imagine what could happened… but any way, we enjoyed the time playing the game with the other school and at the end that's the important thing.
Comments
comments