Your stay with EC has ended and you're leaving Oxford to go back to your home country? But you still want to keep hold of what you learned in England and keep your fluency in the language? Or maybe you're a student here and you want to boost your fluency! Here are 6 tips and tricks for you on how you can do just that!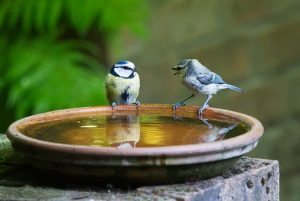 1. Listen to Music and sing along!
There are many songs with beautiful English lyrics! Listen to music, sing a long and learn the language at the same time! Especially your pronunciation will profit from listening to music and videos! Try to understand and look up what the words mean. In this way you will not only maintain your language skills, but even enlarge your vocabulary!
2. Read, Read, Read
No matter whether it's books, newspapers or posts on Facebook: reading keeps your language skills up to date! It's an easy and cheap way to practice and maintain your English at home. Thanks to the Internet and Social Media there are millions of opportunities to read in a foreign language. So, link your leisure activities with learning and read books, the news or Facebook posts in English!
3. Subscribe to podcasts and YouTube channels
If reading is not your thing: no problem, there are lots of other opportunities. Listen to English podcasts or subscribe to English YouTube channels. There is something for everyone on YouTube no matter where your interests lie!
4. Every night is movie night!
Start watching your movies in English. Try with subtitles in the beginning until you get used to it. In this way you can combine having fun and relaxing with keep your English language skills current! Also, lots of series are available in English, so no matter if you prefer movies or series: switch them to English!
5. Keep in touch with the friends you made in EC!
What better way is there to practice English than stay in contact with the new international friends you made! With the technology we have, it's easy to keep in touch: you can practice your writing skills by texting or by making conversation apply what you learned in spoken English! You will not only maintain the wonderful friends and relationships you make during the summer, but also build your fluency!
6. Go on another trip!
That's maybe not the easiest and cheapest way to retain the language, but certainly the most exciting. Go abroad, explore new cultures and broaden your horizon. Our recommendation: stay in touch with the friends you made here in EC! They will not only be great travel guides, but they may also offer you a couch to sleep on when you travel the world!
And of course, we will be delighted to have you with us when you  next want to learn English in Oxford! And our EC language centres all around the world will be happy to welcome you too!
Comments
comments