"Once you learn to read, you will be forever free." Frederick Douglass
Step with us through the magic wardrobe and discover the hidden literary worlds of Oxford. We'll take you on a journey through the alleys of the city of Oxford leading to the scenery of the masterpieces of literature, to the places where these great writers lived and studied as well as places to let a book take you on a journey while enjoying a coffee or a tea in Oxford.
Since Geoffrey Chaucer's, also known as the father of English Literature, 14th-century saga, Oxford has always been one of those places as rich in
fiction as it is in real life – like Venice, or maybe Atlantis. You can get to know the town, the people, the house, the smells, the strange ideas without even going there. It is a place to be thought about rather than seen. Oxford, the city of "dreaming spires" became the "seat of Muses" and the Olympus of learning.
Oxford was never a place of dreams, and yet the romantic image lived on, and a Victorian children's book turned it into a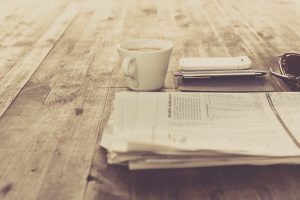 wonderland. Its author was a mathematician named Charles Lutwidge Dodgson, who for a pseudonym turned his name to Lewis Carroll. His heroine was a little girl he met at college: Alice Liddl, the daughter of the Dean of Christ Church. The story became Alice in Wonderland. After she has fallen down a rabbit-hole, Alice goes through a whole series of strange experiences and absurd encounters with the egg-headed Humpty-Dumpty or the Caterpillar lecturing to Alice from his mushroom podium. Lewis Carroll made Oxford the capital of nonsense and fantasy, and it was from here, a hundred years later, that J.R.R. Tolkien's hobbits went out into the world, while C. S. Lewis took us though a wardrobe into the world of Narnia. These exotic flowers of professional fantasy were also flights from the academic realm into that of myth, the unconscious and childhood.
But after all, no Oxford novel has ever been as dazzling or as complex as the real-life story of Oscar Wilde. What others merely wrote about, he lives with every fibre of his being. As a student of Magdalen, he stylized himself into a human art-work, the aesthete par excellence. Famous for his works "The Picture of Dorian Gray" and "The Importance of Being Earnest", he became one of London's most popular playwrights of his time. But his life was not only marked by is success, but by his imprisonment in May 1895. However, no matter what twists life gave him, he never lost his legendary humour and wit, that can be found throughout his work. With his last words "Either this wallpaper goes, or I do", he died at the age of 46.
Last but not least, J.K. Rowling, after getting rejected by 12 publishers, launched her successful novel "Harry Potter and the Philosopher's Stone" in 1997. Many of Oxford's beautiful and mysterious settings have been used as filming locations, taking the audience on a magical trip.
Comments
comments