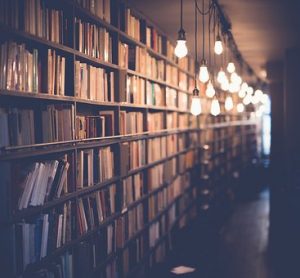 You've heard about all the wonderful pieces of literature written and set in Oxford and now want to visit the places where the authors lived and got inspired? You want to find a peaceful spot to enjoy the books?
Top 3 literary Spots to visit in Oxford:
1. The Eagle and Child
The Eagle and Child is not only a great, traditional pub to enjoy an evening out, but was also the hangout of the Inklings, a literary group, which included C.S. Lewis and J.R.R. Tolkien among its members.
2. Narnia Door
In the passage from the Radcliffe Square to the High Street, to the right of St. Mary's the Virgin Church, you'll find the door, that inspired C.S. Lewis to write a novel about a lion, a witch and a wardrobe. The door that sparked the interest of the famous author of "The Chronicles of Narnia", displays not only a woodcut of Aslan and two statues of the Faun, Mr. Tumnus, but also reminds passers-by of the magical wardrobe itself.
3. Christ Church College and Bodleian Library
For all Harry Potter and Hogwarts admirers, it is THE place to go. No matter whether you would like to see the famous dining hall in Hogwarts, the Secret Library where Harry hid with his invisibility coat or the infirmary, where Ron Weasley recovered from the attack of the brain's thought tentacles or the dragon venom poisoning.
Places to enjoy a book:
• Worcester College
The lovely gardens of Worcester College are the perfect location to browse "Alice in Wonderland" as Lewis Caroll himself when there with Alice Little to feed the ducks in the pond and used the gardens as a model for the wonderland. And the best thing about it: Worcester College is free to visitors each day from 1 to 5 pm!
• Botanic Garden
For a small entrance fee, you can enjoy the swell flora in the Botanic Gardens! And after that grab a few friends and go punting, just next door!
• Café in Waterstones
What better place is there to get lost in a book, than in a Café, located in a bookshop itself? On the second floor of Waterstones Bookshop, you'll find a lovely little Café to savor a coffee or tea while escaping into a world of fantasy and unfeasible possibilities.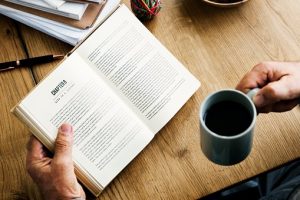 Comments
comments