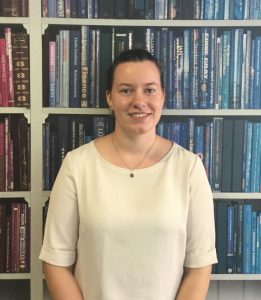 I have now worked at EC Oxford English Centre for a bit more than two months. I enjoyed my time here very much, met great people and have lots of precious memories!
What I liked most about the job I was doing is that there was not a single "boring" day. No day was quite like the day before. As I worked in different areas of the school, I did not only deal with accommodation and student services, but also supported the academic team and organized activities as well as tours for the students. This made every day special and exciting.
Another great part was that I could lead many student activities, seeing some amazing places in Oxford. Regular visits in the parks, city tours, museum visits and castle tours made my time here exciting. My favorite trip and the one that will stick to my memory for a long time, was the Oxford College Tour. Not only the gardens of Worcester College, but also the lovely buildings of St. John's and the amazing cathedral of Keble College were beautiful and fascinated the students.
But what shaped my experience most and made my time here unforgettable, were my lovely colleagues and the students! From the beginning everyone was very welcoming and made me feel like a part of the team. The staff at EC supported me in learning all the new things, getting used to the new environment and the teachers were always happy to spot the mistakes in my English and gave me advice on how to improve. But most I want to thank Kylie and Laurice who were always happy to help and encourage me!
After leaving EC, I will not return to Switzerland, but stay in Oxford and do a course in Philosophy and Economics. With its many bookshops, libraries and events, Oxford is perfect for a bookish person like me. So the farewell is not quite as sad because I can still come back to visit EC regularly!
I had a great time at EC, enjoyed the city very much and met wonderful people that will be friends for a lifetime!
Comments
comments