Thanks to EC Oxford English Centre I enjoyed four different tours during this summer.
Bath and Stonehenge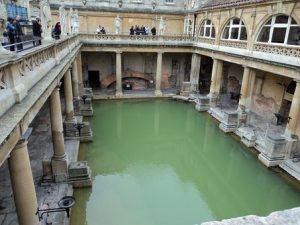 This tour began with Bath. After one hour of a walking tour I enjoyed 3 hours of free time during which I visited the Roman Bath, Bath Abbey and Sydney Gardens. Bath is small enough to do everything by foot and with good weather it was a great opportunity to enjoy the sun. The most interesting thing to do there is the Roman Bath – it was very impressive. And if you are as lucky as I was you can see an amazing street artist show during the day.
Stonehenge was a unique experience; there was only enough time to do the tour and have a coffee, but it is still nice and amazing to learn about the story of this historic place. But be careful – this place is very windy!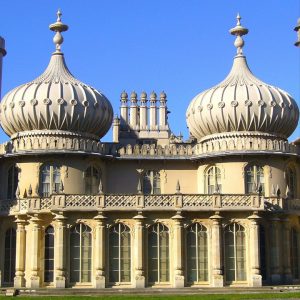 Brighton
Brighton is a small city but with lots of things to do – the most famous thing being visiting the famous Pier. I enjoyed the view but also the games and attractions. My favourite place was the Royal Pavilion; amazing, big and beautiful it was a real chance to learn about history. After all these cultural things I just walked in the gardens and little streets in Brighton with all their little boutique shops. If you enjoy learning about new culture and local products you will enjoy it as I did.
Isle of Wight and New Forest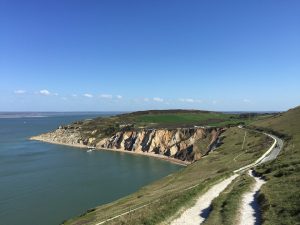 Isle of Wight is completely different than mainland England. I appreciated discovering the small villages there. After Godshill we did the Needles which has an amazing view. I was so little in front of those colourful huge cliffs. Alum Bay was the best part of this trip. Before coming back we waited for the ferry in Yarmouth that we visited. Yarmouth is small, the best thing to do is have a coffee near the pier.
On the way back, as when we came, we passed through New Forest. A beautiful and wild place, it was amazing to see all these horses and donkeys living here. The best parts were to feed and to cuddle them and when we saw a donkey at the door of the coach. I think he wanted to come with us to Oxford.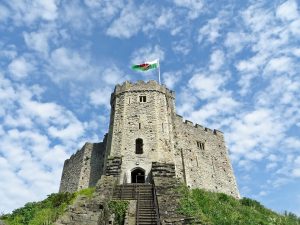 Cardiff and Wales
The most interesting thing to do during this tour is visit Cardiff Castle. I learned many things during this tour and it was amazing how important this castle was over the centuries and during the Second World War. I enjoyed the visit to the Clock Tower a lot, it was beautiful.
Cardiff bay is small but nice with the Wales Millennium Centre and the Pierhead. It was interesting to see how it used to be there.
Those tours were amazing, and I learned many things about this country. If I had to recommend only one of those tours I couldn't. If I can only give one advice for these tours is to do those during a sunny day! But even with wind, clouds and rain (as I had!) it is still awesome, and I enjoyed them a lot.
Comments
comments