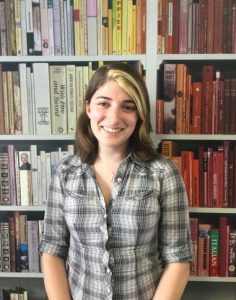 In few days I will begin my last year in engineering school. I will see my friends, go back home and be in another routine. But no matter how busy I will be with my courses, my friends and the life on the campus I won't be able to forget EC Oxford English Centre.
I have been in Oxford for 3 months and it was a great adventure. I came here for an international internship for my studies and it became more than a simple internship. I discovered lots of cultures thanks to the students and my colleagues. I visited a lot here: Oxford, London and other cities like Brighton thanks to UK Study Tour. I also discovered new activities like rounders or punting; it was an amazing 3 months here!
The most amazing thing I did here was all the tours especially Brighton and Bournemouth Air Festival. Each tour was unique and I discovered a different culture than in Oxford. If there is one thing to remember in Oxford it is punting, the scenery was fantastic and it was like a paradise with my colleagues. The worst thing I discovered here was the weather! Even though we had a wonderful July I missed the French weather so much. The English weather is so unpredictable; it is like a game each day. It was funny to see how it can change so fast.
Thanks to all these things my time here is unforgettable. It was so nice to work every day in the school; the students were nice and surprising sometimes. The teachers were more like friends than colleagues and the Student Services team was just a big family. With all the activities we did for the students each week was unique and each time it was an opportunity for me to discover more things about this English culture.
What I can remember from these 3 months are the improvement of my English, the classes I went to, the teachers who were always here to help me and the activities we did. Today is my last day I cannot say it has been 3 months. For me it is still my first week here I cannot imagine this is the end.
Thank you for everything you did for me it was amazing. I won't forget it.
Comments
comments