Last Saturday, eight students, among them four from EC Oxford English School, went to the UK Study Tours trip to Warwick Castle and Stratford-upon-Avon.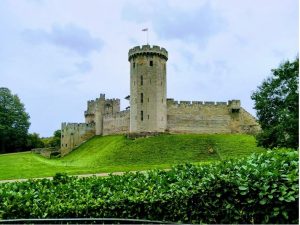 Warwick Castle is said to be "Britain's ultimate castle". Its oldest parts are from about 900 and it has been changed, partly destroyed and rebuilt until about the 17th century. When we first came to the castle, we had already an amazing view as you can see in the first picture above.
First, we went to the so-called Kingmaker-Exhibition. In this part of the castle, there were scenes from the time of Richard Neville, the 16th Earl of Salisbury, known as "The Kingmaker" from the 15th century. England faced a civil war in this time: "The War of the Roses": Briefly summarized, there were two men who wanted to be the King of England, so they fought against each other.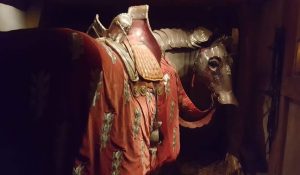 All the represented scenes in this exhibition showed the preparation for war: from the battle horse (above) to the servants helping their masters to put on their armour (below).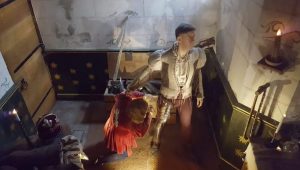 The history of the castle was presented to the visitors in the "Time Tower", where in a video different former owners of the castle explained us their situations with animations and models. It was a great mixture between historical details and interesting animations and stories, something for children and for adults. After having learned about its history, we mounted the Guy's Tower, the highest tower of this castle. Over 500 steps led us to an amazing view down to the castle and to the countryside next to the castle. (below).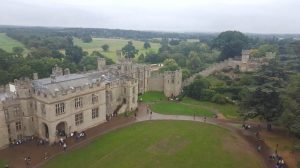 After having seen all of the caste, we went to Stratford-upon-Avon, the birth- and death-place of William Shakespeare, where we got an interesting guided tour.
First on this tour, we visited Shakespeare's Birthplace (below).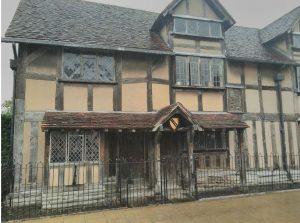 Then we saw his school, his daughter's house, his final residence (which was destroyed some hundred years ago, so there was only the garden…), and then we finally came to the Holy Trinity Church, where he is buried (below).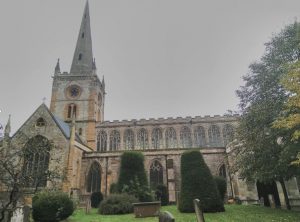 We could also see his grave with the famous inscription "Good friend for Jesus' sake forbear, to dig the dust enclosed here. Blessed be the man that spares these stones, and cursed be that moves my bones". Even though you run a risk of being cursed when moving Shakespeare's bones, modern computer analysis showed that there was no skull in the grave, nor could they find it on the pictures. The theory is that grave robbers took the skull out of the grave already some centuries ago.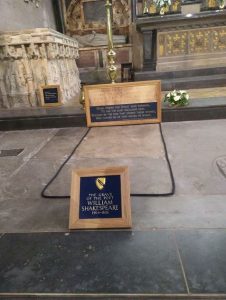 After his grave, we visited the theatre of the Royal Shakespeare Company and two statues of Shakespeare.
As an end to this exciting day, we had time to visit all these buildings from the inside on our own or to go to different attractions in Stratford-upon-Avon, as this town has more than just Shakespeare.
Text: Tim Fischer; Photos: Tim Fischer, Kevin Küng
Comments
comments