People laugh at me. Why? Because December is one of my favourite months. I love Christmas and it is around this time of year that people in the UK slowly start turning their attention towards this important holiday.
I am sorry to start talking about it so early and I admit that seeing Christmas advertised in the shops in September does fill me with a degree of horror but this topic does have its place here on the blog.
The reason I am talking to you about Christmas when we are only in the middle of autumn is because I am very pleased to announce that for the second year running, staff at EC Oxford English School have decided to once again stage the popular, delightful and heart warming tale 'A Christmas Carol' penned by our very own Charles Dickens!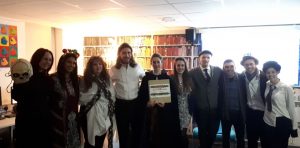 Buoyed up by the success of last year's performance, the old and new members of staff would like to treat the students who will be here in December to this wonderful spectacle! Doesn't this make you want to extend your course and stay longer? If you aren't studying here, what about enrolling here for the chance to see your teachers and other staff members bring this story to life?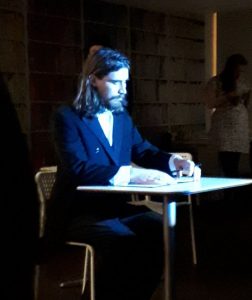 Last year Tobias stole the show as Ebenezer Scrooge with a touching performance of a man who recognises that kindness is the only way and Rob did a stellar job as Bob Cratchit, Scrooge's poor suffering employee. You will have the opportunity to see other people you recognise in the other roles.
Admit it, you are curious.
We will be announcing this in more detail as we get closer to December and hope you will come and support us as we give you the performance of a lifetime!
Best wishes
Candice
Comments
comments