UK Study Tours Highlights This November
There are some fantastic tours on offer this winter with EC Oxford English language school through UK Study Tours, whether you just want to have a day trip or go away for the whole weekend there is a trip for everyone! Here are our top 3 recommendations:
1. Warwick Castle and Stratford Upon Avon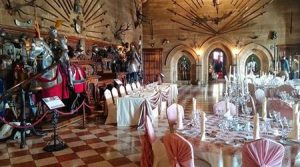 Situated just an hours drive away from Oxford is the magnificent Warwick Castle situated on the River Avon in the historical town of Warwick. Dubbed as 'Britain's Ultimate Castle', this medieval fortress is brought to life with actors playing scullery maids, knights, princesses and soldiers. The castle also boasts beautiful gardens with peacocks roaming free, and a fantastic collection of Birds of Prey which you can see in action. The dungeons are not to be missed – but they are also not for the faint-hearted! You can also see the Knights fight one another in the medieval sport of Jousting (fighting on horseback with lances!) and the flaming trebuchet. After visiting the castle, the tour will take you to Stratford-upon-Avon, birthplace of Shakespeare and home to many boutique shops and nice restaurants. You can visit Shakespeare's home and The Royal Shakespeare Theatre which is situated by the river, and enjoy a drink in one of the many traditional pubs Stratford-Upon-Avon has to offer.
2. Bath and Stonehenge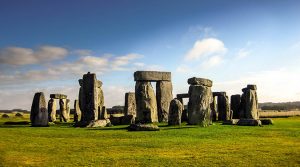 The stunning spa town of Bath is a wonderful place to spend the day, do not miss the Royal Crescent and the Circus which are great examples of Regency architecture and extremely 'instagram-able'! Stonehenge is one of the worlds most famous prehistoric monuments which is surrounded in mystery. No one knows exactly who built it, or what purpose it served but records state that it was first built around 5,000 years ago! Many people flock to Stonehenge every year and it is one of Britain's most popular tourist sights. Top tip – take a heavy coat as it can be very windy here!
3. Cardiff & Wales (Christmas Lights & Market)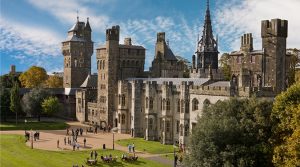 Cardiff, the capital city of Wales is a fantastic city with so many things to see. The tour includes visiting Castle, Civic Centre, National Museum and City Hall. After some lunch you can get in the holiday spirit early and see the incredible Christmas lights and Christmas markets in Cardiff, followed by a trip to Cardiff bay which has beautiful views over the city.
Comments
comments