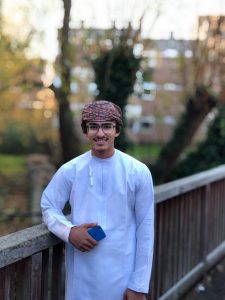 First of all I would like say this is my first time being in the UK, so before I came to Oxford I was interested in travelling and studying English at the same time. When I arrived in Heathrow airport I took a taxi from the Heathrow airport to Oxford where I am going to study. After that I arrived at my host family which is organised by the EC school before I come to UK. My first impression of the host family was brilliant because they were friendly and polite.
After two days of arrival I went to the school on Monday morning. They welcomed me and the other new students with nice greetings and showed us around the school. After that I took my placement test, was given my class timetable and started my classes. In the afternoon there was a welcome event to say welcome the new students to the school and meet the other students.
My timetable is two classes: two lessons in the morning and the other one is in the afternoon. Usually, after my morning class I eat my lunch. On this point I want to mention that the most popular food is available near by the school so you don't need to go back home. There are many restaurants and places to buy food from which is great! On Wednesday and Thursday there is a nice food market outside the school selling food from all over the world.
Also you can hang around the historical buildings which are in the centre of Oxford and you can go to play football or basketball in some specific place. Also near by the school is an amazing place to play sports and it is free for the public.
So at the end I recommend to learn English in Oxford through my experience for one month and a half.
Comments
comments