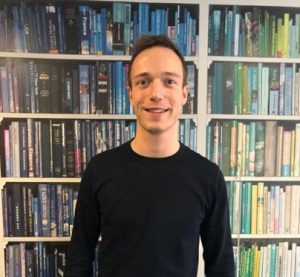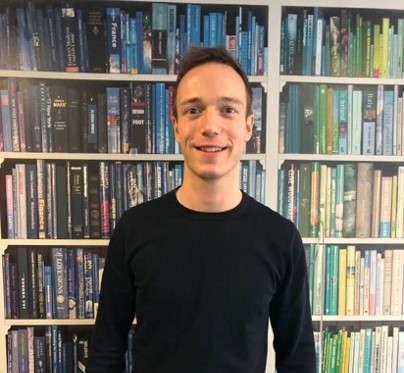 We Welcome our new Student Services Intern Niclas from Germany at our Oxford English Centre.
Q: What did you do before you came to EC Oxford?
Currently I'm studying in Germany. This offers me the chance to work at EC Oxford to gain a lot of exciting experiences in a foreign country.
Q: What is your role here in EC Oxford?
I am a Student Services Intern.
Q: What have you enjoyed about working at EC Oxford so far?
I really like working at EC Oxford because there are so many people from other countries so that I can get in touch with them and their cultures. It's an amazing experience for me. In addition, the working and learning atmosphere is so positive and energetic.
Q: What do you like about Oxford as a city?
Oxford is a very nice city, and everyone should have visited the city. It's a city with a lot of history and myths. Furthermore, there are so many people from other countries and you can become acquainted with their cultures.
Q: What's your hometown? Can you describe it to us?
I'm living in Muenster, it's a nice town in the north west of Germany and it is close to the Netherlands. A lot of students are living in Muenster. Because the city is very flat you can go almost everywhere by bike. So almost everyone has a bike and you can see a lot of cyclists on the roads.
Q: Our school is all about helping people who are learning English. How did you learn it?
I learned English at school for many years. We did a lot of exercises, but I didn't practice my English in a working atmosphere. As an intern at EC Oxford I get the chance to do it.
Q: What do you like doing in your free time?
During my stay in Oxford I would like to visit a few exciting places in England.
Q: What are your future plans?
After the internship at EC Oxford I will go back to Germany and continue my studies.
Comments
comments