Find out about Gilvan's experience after he chose to study English in Oxford!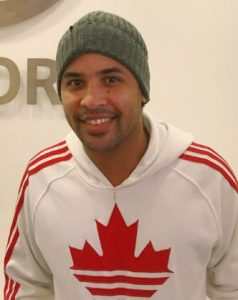 I chose to study in England because of the great places in the country, like Oxford.
Oxford is known for its prestigious schools and universities. This is what made me choose to study at EC Oxford. I admire Oxford's beautiful buildings and have learned so much from its beautiful museums.
I'm surprised by how much I have learned and progressed in English through EC Oxford's teaching methods, where all classes are interactive and all students are encouraged to participate.
EC Oxford creates a place where you feel safe to develop your skills in order to progress. The best part is when you realize you are already communicating without the fear of making mistakes.
I loved living in Oxford. I am happy for every moment I have spent in this city, and the friendships I have made.
I will take these moments with me for the rest of my life. I am very grateful to all members of the EC Oxford team.
Nothing would have been possible if it weren't for the help of this successful team.
Thank you EC Oxford! I highly recommend EC Oxford, with 100% certainty, that they will do the best for you to achieve your goals and leave with results and amazing memories.
Contact us today for more information on learning English in Oxford
Comments
comments