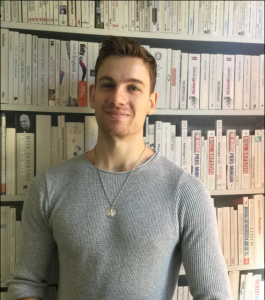 I admit I had a rather large tear in my eye on Friday as the students and teaching team said good bye to one of our dearest teachers, Adam French.
Adam came to see me for an interview just over 2 years ago and although he was relatively new to teaching, he possessed the right charisma, personality and charm necessary for the classroom. I offered him work without hesitation and he started immediately. From the beginning, he bonded with his students and the teachers offering ideas and imbuing us all with his energetic and never-ending enthusiasm.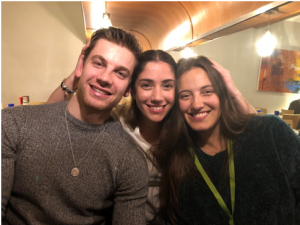 Over his two years with us, Adam grew and developed professionally from a teacher with a lot of ideas to one who gained a much greater understanding of the pedagogical value of his ideas, allowing him to decide which ideas to retain and which to adapt to help his learners gain the most from his lessons. Who can forget his 'Idiom of the Day'? The endless mornings I would stand in his classroom with Tobias puzzling out which idiom he was hoping to teach that day through his perfectly executed drawings.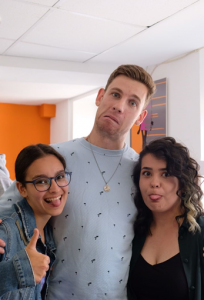 Adam has a passion and enthusiasm for life so rarely seen in people and it was one of the reasons we all enjoyed working with him. It was very hard to not feel happy when he was bouncing around in front of you asking how you were, and with Adam, it was never a false question. When Adam asked how you were, it was with a genuine feeling of wanting to understand if you were happy or needed a friendly ear to talk to. I will never forget the genuine compassion he showed towards me and others he worked with or taught.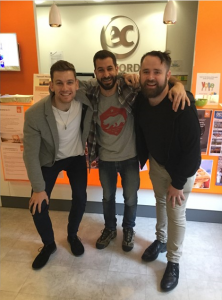 Sadly for us, (not him), he fell in love with a wonderful Turkish lady and has followed her to Turkey to embark on a new life. I know that leaving EC was an incredibly difficult decision for him to make, but understandably in the end it was the lady who won!
We wish him the very best of luck in his new life and I am sure he will make a success of anything he tries. Adam, if you read this, we miss you and EC Oxford's doors are always open and ready to welcome you back should you ever decide to return.
Best wishes
Candice
Comments
comments