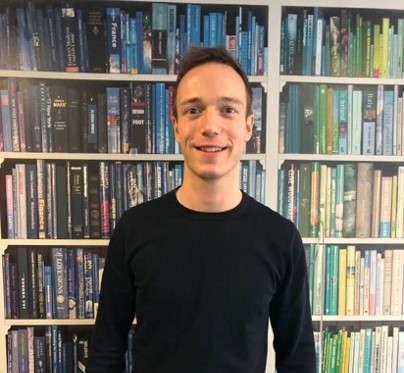 Niclas looks back on his time at EC Oxford English Centre.
Three months at EC Oxford are almost over – time goes fast! But this time was invaluable. I have had lots of experiences and made many memories which will accompany me for the rest of my life.
As a Student Services Intern, I got an insight into the duties in a language school which was very interesting. I allocated the students to host families and residences and prepared together with other members of staff the Social Programme for the students. But these are just two tasks of many I did in my time at EC. What was also very exciting about working at EC Oxford English Centre was to get in touch with the students, they are from different countries all over the world. This means that the school is multicultural which makes the time at EC very special; just in one little place in Oxford I could learn about so many different cultures. It's amazing to note, that the atmosphere at the whole school and the association between the students is very positive, even if they have very different backgrounds – or perhaps exactly because of it. This experience is unique for everyone and we can keep this in our minds for our whole life.
Furthermore, Oxford is a beautiful place to be. The city is full of history and myths. Because the city is compact, you can visit so many exciting spots and colleges just by walking around. That makes sightseeing very comfortable. However, the city offers much more than history and myths. I could enjoy food from many different countries, go ice-skating and bowling with the students and lots of other things. Another point, which made my time in England very special was the opportunity to travel to some interesting spots and cities of the country such as Liverpool and Manchester.
Comments
comments