Student Ambassadors play a vital role at EC Oxford. They provide support and assistance to the staff and students, organise activities such as Dinner Club and Cinema trips, and are always there to provide a friendly smile and great company! Last month we asked our students to vote for Student Ambassadors; someone who is motivated, friendly and helpful. We received many votes and now have 4 amazing student ambassadors. Here we find out about Gabriel from Brazil: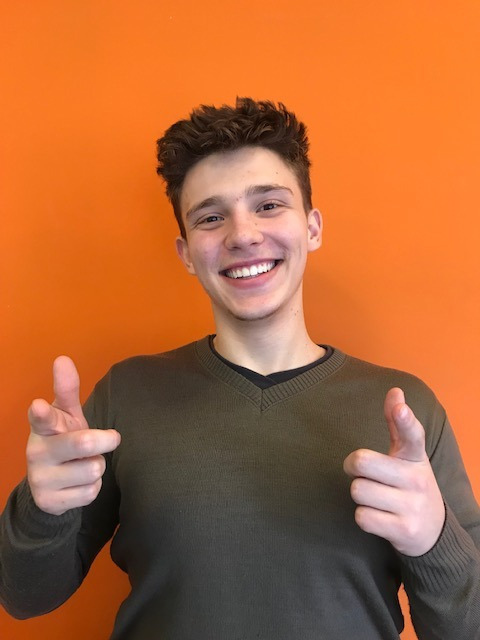 1. Where is your hometown? Can you describe it to us?
I'm from Brazil but not from a known city, even to the Brazilians it is always a challenge to explain where I come form. I was born in Pato Branco and I grew up in Mangueirinha, a small city in the south part of my country, it is almost a village with just 16 thousand habitants. Agriculture is one of the most important sectors of the local economy as well as the generation of energy, there is a hydro-electric plant which employs hundreds of people.
2. What did you do before coming to EC Oxford?
I had been studying Civil Engineering for 3 years before I came to EC Oxford, when my experience here is over I intend to finish my course.
3. What is your favourite thing about studying at EC Oxford?
The atmosphere inside of the class and out of it is amazing, making new friends is very easy, and I'm not just talking about the students, but all staff team also. Every day, in the afternoon, we have a different activity that can be a extra class, a event like welcome or farewell one. Once a week we have a entertainment activity too like bowling, crazy golf and my favourite ice skating.
4. Where do you recommend in Oxford for other students?
I love Oxford, the city is beautiful and surrounded by history. Among the 38 colleges of Oxford University I found the perfect place to develop my English skills, the city transpires motivation and a desire for learning. In the city centre, there are uncountable pubs and restaurants where you can found food from all over the word. And of course, EC Oxford is the best language school in Oxford!
5. Can you tell us one thing that surprised you about living in the UK?
In my opinion, Brazilian and English culture share similarities about behaviour and beliefs. However, with regards to weather, seasons and landscapes it is completely different for my country. I have never seen snow before and all the trees lose their leaves here. Now in the spring, with the blossom, everything is gaining colour again.
Comments
comments