Get to know, Tariq, one of our Student Ambassadors at our EC English School in Oxford.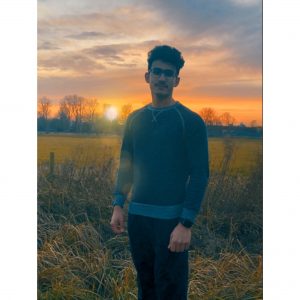 Describe your home town:
My original town is a historical town which is called Nizwa. It is a nice place to live because of its quietness and kind citizens.
As for where it is located, it is located in the South East of Oman. In addition, Nizwa is quite close to the capital city ( Muscat ) and it takes one hour and half by car. Nizwa is surrounded by a lot of mountains and it has wadis as well.
What did you do before you came to Oxford:
I graduated from secondary school with a good grade which helped me to get a scholarship to study abroad.
Next year, I will study Engineering in Poland at University. Moreover, my scholarship has an arrangement for me to study English in the UK in Oxford specifically first as an improvement to begin my university next year.
The things which I have had done in that period between finishing my secondary school and travelling to the UK are as follows: almost every day I went to the gym to do some workout, occasionally did cycling around my town and from time to time I went for a trip.

What's your favourite thing about studying at EC?
Clearly I had a number of good things at EC, but as for what I really enjoyed I think that ice skating is at the top of my list.
Also there are other activities which are enjoyable for the other students such as bowling, football, table tennis inside the school and more.
Any recommendations for the other students?
Once some EC students and I went to the board games café as one of the activities from the school.
I had a good time playing board games and the special thing about this café that is you drink coffee and have fun play board games which was a new experience for me and you can choose any game in this cafe. The café is even located in the same square of the school.
What surprised you about living in Oxford?
First  of all the weather here in the winter is very cold, but sometimes I had been shocked that some of the people here riding a bike with shorts while I am wearing a thick jacket!!
Oxford has plenty of beautiful old buildings in the city centre, which makes it a historical city compared to the other cities around it such as Birmingham.
Thanks Tariq!
Comments
comments