Here's Pim's experience of Notting Hill, Portsmouth and Salisbury as she explained it when interviewed by Alex, one of our interns here at EC English School in Oxford.
How was your long weekend?
It was very nice, I enjoyed the good weather.
Did you travel all the weekend?
No, I travelled only Saturday and Sunday – the other days I rested.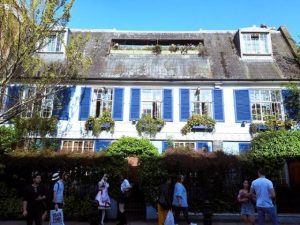 Where did you go?
On Saturday I went with my friends to London in the part of the city called Notting Hill. We visited the Portobello Market. I really like this Market, you can find many different things there. I bought an antique coffee cup.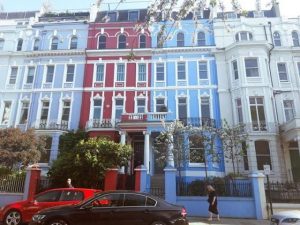 On Sunday I travelled with a friend to Portsmouth and Salisbury. In Salisbury we walked around the city and saw Salisbury's Cathedral. It was very big and nice. In Portsmouth we saw lots of sites – for example the Spinnaker Tower, HMS Victory and Portsmouth Historic Dockyard.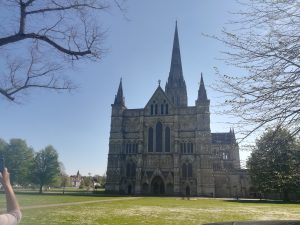 Did you see something new for you?
Yes, because I had never been there before – it was all new for me.
Did you spend all the weekend with friends?
Yes, on Friday and Monday I was in Oxford with friends as well.

After this trip did you know more about these places?
Yes, I know now a little bit more about these places.
Would you recommend this trip to someone?
Yes, if someone likes antiques, they need to visit the Portobello Market, it's great!
Comments
comments