Name: Daniil
1. Had you heard about May Day before?
I had never heard about it before. The first time that I heard about it was in the school and many people recommended that we shouldn't miss it!
2. Had you gone before to May Day before or was it your first time?
No, I never gone before to the May Day, it was the first time, it was a great experience!
3. May Day started at 5am, at what time did you arrive there?                                                                                                                                I I I arrived there very early at the morning, at 5:20 am.
4. At what time did you wake up?
I woke up at half past four in the morning! I wanted to make sure I had a good place to stand to see the Choir.
5. What did you do there?
I stood in the crowd and listened to the choir singing from the rooftop of the Great Tower. Afterwards there was a prayer from the priest, and then the church bells started ringing.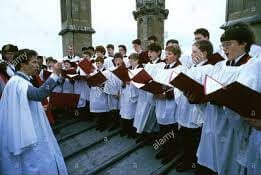 6. What did you see there?
Many people around me! I also saw 'Morris Dancers', they are traditional dancers in England who performed next to the Radcliffe Camera.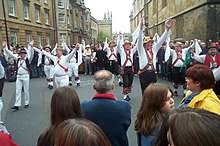 7. Did you like it?
Yes, I loved it! The Choir were singing very nicely.
8. Would you go to May Day again?
Yes, I would like to go to May Day again, because it's happening only once a year and it's very nice.
9. Would you recommend going to May Day someone?
Yes, of course. It's very nice to see how the people in Oxford are celebrating May Day and to experience something special whilst you learn English abroad.
Comments
comments