Learning English in the UK is a great opportunity for students to travel to nearby European cities. We recently had a long bank holiday weekend and one of our students, Abdulhakim, from Saudi Arabia used the opportunity to travel to France, Austria and Switzerland. Here he tells us about the interesting places he saw.
Name: Abduhakim
How was your long weekend?
My weekend was very nice. I enjoyed my weekend.
Did you travel all weekend?
Yes, I travelled all Easter weekend, from Thursday until Monday.
Where did you go?
I travelled to different countries and cities. On Thursday after the school I directly went by train to Heathrow airport and took a flight to Lyon in France.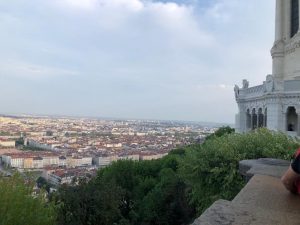 For the rest of the day I walked around the city. On Friday I went by train to Geneva in Switzerland. I saw there very nice things, for example the Geyser.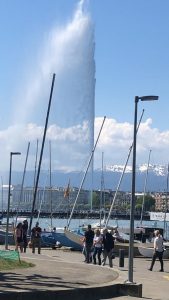 This is a very nice city that I liked very much. Saturday, I went to Vienna. I really liked the beautiful river there and the boats on the water. Sunday, I visited the capital city of France, Paris. I walked around the city a lot. Also, I went Eiffel Tower.
Did you travel alone or with someone?
I travelled alone but I enjoyed that a lot as I could see the things I wanted to and spend as much time as I wanted at each place.
Did you see something new for you?
Yes, it was a church in Lyon. It was so nice and beautiful.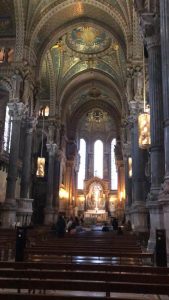 After this trip did you know more something about the place or not?
Not really, because I didn't have a tour with a guide. I travel for myself and saw only what I wanted to. I saw very many new and nice places.
Did you have a fun time?
Yes, I had a great time in these places, it was immersing.
Would you recommend this trip to someone?
Yes, of course! I would recommend all the places that I visited, but the place that I would recommend the most is the church in the city Lyon. It's very old and from inside it's so beautiful. All in all my trip was amazing!
Comments
comments