Here's the guide from EC Oxford on getting your IELTS Speaking score. 
First things first. The Speaking Test in IELTS is all about speaking! So make sure you find a way to deal with nerves.
Being nervous makes you speak less and speak worse than you could.
Being confident makes you speak more and with your best English.
So look for as many opportunities as you can to speak English. Include opportunities that are difficult and put you under pressure – these are the best practice for the exam!
Here's a part by part guide on how to prepare.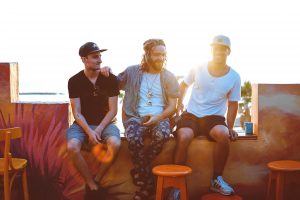 Part 1
The examiner will start by asking questions like these:
'Could you tell me your full name? What can I call you?
Where are you from?
Do you work or are you a student?
Where do you live?'
Answer these in full sentences. Make eye contact with the examiner. These are designed to help you settle in to the exam and feel comfortable.
After this you will have a few questions which are usually based around two different topics.
For example, your first four questions could be about Food.
The second four questions could be about Travel.
These questions are usually about yourself, your home country, or something which is personal to you in some way.
Find IELTS Part 1 questions online and choose what you feel are the most difficult for you to answer. Mindmap ideas connected with this question and practice vocabulary you will need. By doing this, you will quickly be more and more ready for the IELTS test.
Give short, concise answers to these: around 30 seconds is fine. Make sure you don't just say one word but give examples and reasons.
Important: The examiner cannot put the question in other words but they can repeat the question.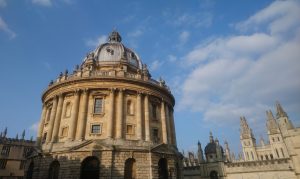 Part 2
In Part 2, you'll be given a prompt card and one minute to prepare. After this, you need to speak for two minutes on the topic you're given, like 'Describe a building you like' – easy to choose in Oxford!
The examiner will say 'one to two minutes', but ignore this! Make sure you speak for the full two minutes.
This means you should prepare to speak for more than two minutes – it's normal for the examiner to interrupt you!
The prompt card will have some specific points for you to cover. However, you do not need to talk about each point in your answer.
It is much more important to use your best English and to speak for the full time. This will give the examiner an opportunity to hear your best language and so give you a higher grade.
It can be helpful to imagine the question is 'Tell me a story about x'. Bring in a memory or your opinion or an extended anecdote. And keep speaking until the two minutes is up.
The IELTS exam is marked positively: this means you get marks for what you CAN do. So speaking for the full two minutes is really important.
In terms of language, at lower levels, make sure you use full sentences, including verbs and linking words.
Eg: 'I think Oxford is beautiful because it is very green and it has a lot of parks.
At middle levels, try to use complex sentences: sentences like 'if-clauses' (conditionals) and using 'though/even though/although' correctly.
Eg: 'If I travelled to Scotland again, I would buy a travel guide to help me find more tourist sites to visit.'
At higher levels, you will need to use longer sentences with more than one clause (or part). You also need to use more idiomatic language – the type of language native speakers often use, such as idioms and phrasal verbs.
Eg: 'I'd tried to book my plane ticket the previous day but frankly, the travel agency simply wouldn't pick up the phone, so I had to go back to square one and revise my itinerary completely – it was a nightmare!'
When the examiner stops you, they will ask a short question for you to answer for 10 to 30 seconds before moving straight on to Part 3.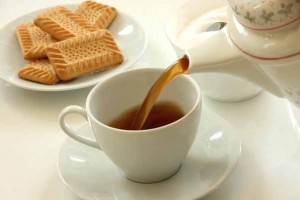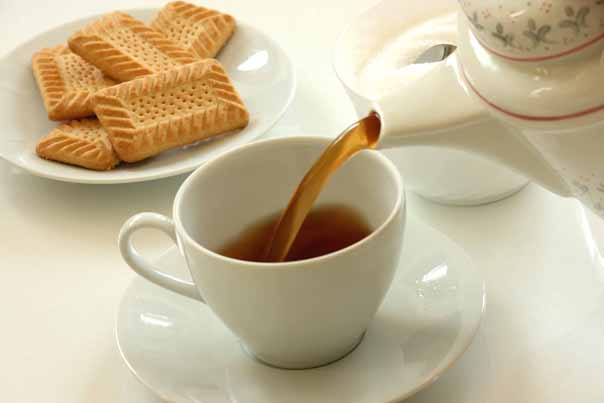 Part 3
In Part 3, the examiner asks about more discussion-type questions, based on the topic of Part 2 in some way.
If you do not understand the question, do ask the examiner! In this section, the examiner can rephrase the question and help you understand it.
The examiner will also respond to what you say in this section and ask you follow-up questions based on your answers.
Prepare for this by talking with your friends and other students about more complex subjects. Don't just talk about where they will go for lunch! Move the conversation on to food production more generally, the impact of the food industry on the environment, and similar topics. Go on, make a cup of tea, and start to ask your friends on these type of topics – it'll be well worth your time!
You'll be fascinated by the answer people give, particularly because they will often come from a different culture.
If you can't think of any ideas for these questions, get reading the news, magazine articles and listening to TED Talks on the topics you struggle most with.
Lastly, don't forget pronunciation and intonation!
Make sure people can always understand you in all your speaking in English. If anyone can't understand you, learn the correct pronunciation and remember it for next time.
For intonation, make sure you change the pitch of your voice – high, middle, and low – when you're speaking, instead of speaking at the same level all the time. In English, this comes across as being bored and being boring – so a useful tip not just for the IELTS exam!
Comments
comments