Did you miss the Welcome Event on Monday? Don't worry! This is what is happening this week at EC Oxford
This week at EC Oxford starts with Lorna and Malachy. They will offer their help to everyone who needs a little extra: Homework Club will run every Monday and Tuesday from 3pm to 4pm.
Our lovely teachers will help you with your homework, but they will also answer any questions you may have. This is a great opportunity to get some extra practice, too!
Sports week
As you know, at EC Oxford we choose a new topic for each week. This week, we will start with two Sports Clinics run by Alex, our sport-lover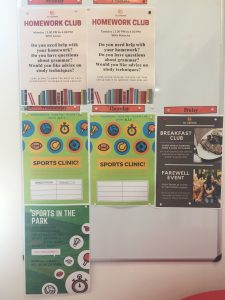 teacher.
Alex loves football, especially women's, and is very proud of how the English national team performed during the World Cup.
These two sports clinics will happen on Wednesday 17th and Thursday 18th at 3 o'clock. Remember to sign up!
On Wednesday 17th, our Student Ambassador, Tariq, will make sure everybody gets some action! He will be taking our students to University Parks to play some sports.
This will happen at 6pm, so everybody will have a chance to participate.
Farewell Event
As usual, we will finish our week by saying goodbye to some of our students. We will gather in the Students' Lounge at 12.45pm to show how much we will miss them!
If you want to show some love, you can write a little message at reception and they will receive it with their certificate.
Part of this Farewell Event is the announcement of the Student of the Week: teachers nominate their best student and together they choose who deserves the title.
They make this decision by looking at the student's participation in class, their homework, how much they work… If you want to be the next Student of the Week, make sure you work hard!
We can't forget EC Oxford's weekly Raffle! This will take place during the Farewell Event, so bring your raffle tickets and cross fingers and toes! You might be the lucky one to take home a surprise prize!
This is everything for this week. We would love to see you there!
Comments
comments