I do apologise as it has been a while since I wrote a blog….
It has been very busy at EC Oxford lately and also very exciting. In July we had over 180 students in the school, which is an increase on previous summers. The school is always lively but the summer adds a whole new dimension of excitement to our daily lives. This year we were fortunate enough to also welcome 70 wonderful Spanish teachers to our summer programme. They brought with them a real enthusiasm for the English language, and our teachers enjoyed teaching them very much.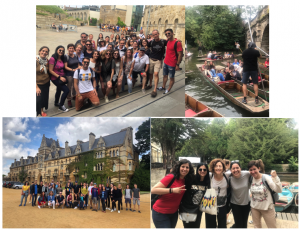 August is also a month of change. As every August arrives, we say good-bye to some of our staff. It is both a sad and exciting time (sad for us and exciting for them!). I will start with Rob, our previous Assistant Director of Studies who has left to move to Italy with his wife and children. Rob finished on Friday the 2nd August. We wish him the very best of luck for his future endeavours.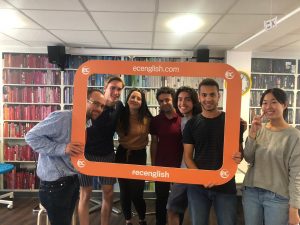 We will also shortly be saying a sad goodbye to Kate. Kate joined us earlier this year and fit in immediately with the team. She is such an infectiously happy person to have in the staffroom it is impossible to feel sad when she is around! Sadly, we will also be saying a partial good-bye to Gemma towards the end of August. Gemma is moving to a town 1 hour away in order to study and do an MSc. Gemma has been with us for 16 months and has been a very successful and popular teacher. Thankfully, she may return now and again to teach for us when she has time to help out and I look forward to welcoming her back to the team when she does.
Sadly, we will also be saying good-bye to Laurice, our Student Service Co-ordinator at the end of August / early September. Laurice has decided to move into an entirely different area with her husband and is leaving EC to focus on this. Laurice started in June 2018 and has brought a lot of maturity and professionalism to the school.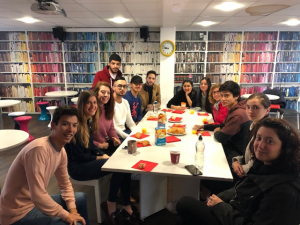 On the positive side, we have welcome Cassandra to the team as our new Assistant Director of Studies and having a fresh perspective, she brings with her a mind full of new ideas and a refreshing enthusiasm. I am really looking forward to working with her to implement some of her ideas. We have also recruited a new Student Services Coordinator and she will be starting early September with us. I will introduce her more formally when the time comes.
So, all in all, August / September is a time of change but as I have learned, not all change is bad! We wish everyone who is leaving the best of luck and look forward to welcoming new members to the team.
Happy August!
Candice
Comments
comments