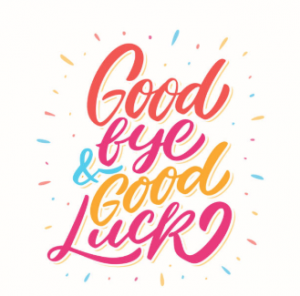 On Friday 2nd August we bid a sad farewell to Rob Law. Rob is the second longest-serving member of staff at EC Oxford, starting just 8 months after my own first day with the company in 2013.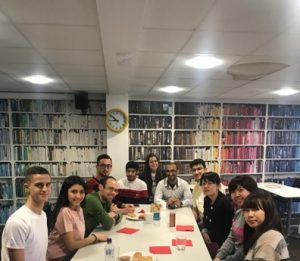 I remember the first time I met Rob. He popped into the school one afternoon in June 2013 to drop off his CV in the hopes we may have some teaching positions available. I liked him immediately and offered to interview him, but he informed me he was shortly to leave for his honeymoon. When he returned several weeks later, I interviewed him and offered him a teaching position immediately. We never looked back!
In the 6 years that Rob was at EC, he worked as both a teacher and an Assistant Director of Studies. When the latter position became available, it was Rob's reliability, conscientiousness and patience that made him the logical choice. With this role, he brought an immense enthusiasm for the development of the school and always maintained that it was EC's integrity that he loved most. Some of this integrity, however, must be attributed to the professionalism Rob contributed, and to the high standards he set for those around him.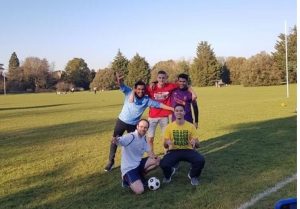 He had enormous respect for the students and staff and demonstrated a willingness to always help people when they needed it. I was impressed with his endless patience and unwavering attention to detail. If I asked Rob to complete a task, it got done quickly and was always completed to the highest standards. He had the students' and staffs' best interests at heart and was determined to provide both with the best possible experience they could imagine, be it playing football in University Parks or providing top quality training to the teaching team.
Rob will be missed by those of us who have worked with him, but Italy calls! Exciting pasta, weather and new cultures await…
Rob, if you read this, thank you for everything and we wish you the very best of luck in the future.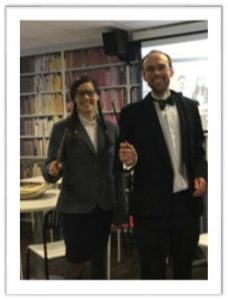 From Candice and the rest of the team at EC Oxford
Comments
comments