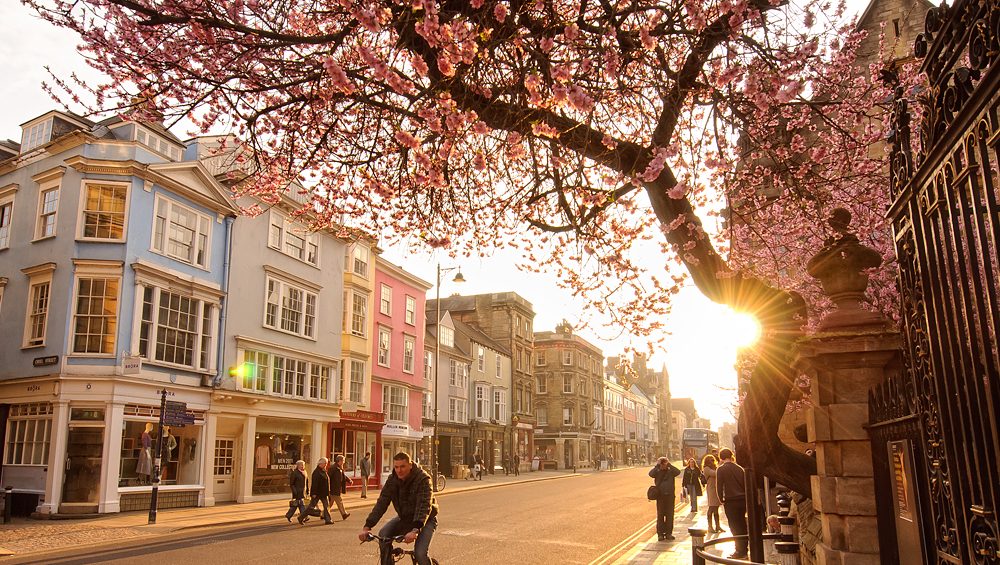 The weather this week is very warm and sunny so we organised a lot of fun activities for everyone! And on top of that it is also Word Week at EC Oxford, so there are also a lot of opportunities to learn as well.
Monday:
Monday is a bank holiday, which means that the school is closed. Still there are a lot of things you can do by yourself in Oxford. For example, you can go to the cinema, one of the many parks or meadows or go into the city and visit a museum.
Tuesday:
On Tuesday we welcome our students at 12 pm at our welcome presentation. At 2:45 we have a clinic with Clare about learning strategies and at 3 pm we have homework club with Malachy. You can also join Adam at 3 pm and go to the University Park with him to play football.
Wednesday:
On Wednesday we start the day early with breakfast club at 8 am. You can join Cassandra and other students. You can talk about anything you like and practise your speaking skills. Of course there is also some delicious breakfast. We also have another clinic, this time taught by Adam. Here you can learn more about idioms.
Thursday:
On Thursday you can join our student ambassadors, Melissa and Marzouq for restaurant club at 6 pm.

Friday:
On Friday we have another breakfast club with Cassandra, starting at 8:30. We give our farewell presentation at 12:45 pm. And because it is Word Week we also have a spelling bee! Join us at 3 pm in the student's Lounge.
Comments
comments