October is here!
I understand not many people like this time of year, but I love it! I love the colours, the very much needed rain, plenty of possibilities to see a rainbow, and let's not forget all those wintery accessories: gloves, scarves, hats… What's not to love!
Whether you're an autumn lover or prefer the heat of the summer, my favourite season comes with orange, brown and red colours which, nobody can deny, are b-e-a-uuuutiful. Check out this picture: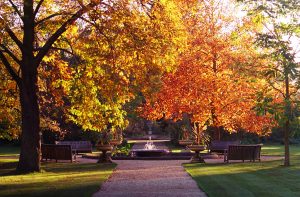 Choose your Social Programme
At EC Oxford, we're going to have a great month. We have reintroduced a voting system for our weekly themes. This means that you (yes, you!) are in control of our Social Programme. Every week, there will be two options for the following week's programme. The only thing you have to do is choose your favourite one! At the end of the week, in our weekly Farewell Event, we'll reveal which theme was the most voted. Our first two choices are "Flora and Fauna", or "Art Attack". Which one will you choose?
New Student Ambassadors
We're also very excited because we have two new Student Ambassadors, Marlene and Malouke. They will be helping our students, new and current; they will answer any questions you may have, and if they don't know the answer, they can find out for you! They were only chosen last week, but they are already doing a great job welcoming the new students and encouraging everybody to join the different activities in the Social Programme.
Festivals
The most exciting thing will happen at the very end of the month, when we celebrate Halloween/Shamain/Dia de Muertos (delete as applicable!).
On Thursday 31st October, English speaking countries will celebrate All Hallow's Eve, or Halloween. Originally a Celtic celebration (Shamain), Halloween is now celebrated all over the world. The best-known features of Halloween must be the jack-o'-lantern, a pumpkin that's been traditionally carved to look like a scarecrow's face – a pretty scary one!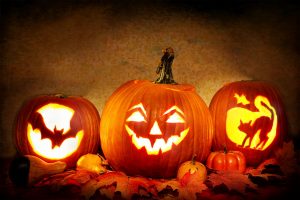 In other countries, the same idea is celebrated in different ways. Another very well-known celebration is Mexico's Día de Muertos, now extremely famous thanks to the Pixar-Disney film Coco. We're very lucky at EC Oxford: we have a bunch of students from Mexico who are planning to show us their version of Día de Muertos. But that will be next month, as they celebrate this on November 1st and 2nd.
What about you? Do you have a special celebration at the end of October? Leave us a comment and share your country's celebration.
If you are learning English abroad, are you going to celebrate Halloween?
Stay tuned for a special post on the different festivals that many cultures hold at the end of October!
Comments
comments