A HIDDEN GUIDE TO…
Some of the Advanced students have written hidden guides to their countries of origin. Here we have the second one.
Rahil is from Oman, a country in the south of the Arabian peninsula. She tells us what it's like to live in the desert.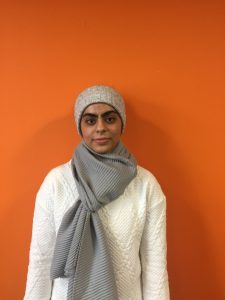 A HIDDEN GUIDE TO… OMAN
Hello 40C!
Yes, it reaches 40C in June. As the summer can be burning in Oman. You still have got a lot to do in such a fiery desert country. Booking for a week in a luxury resort near the beach or in the middle of the sand sounds relaxing, eating middle eastern food served in modern ways, and emptying your wallet in big indoor malls buying latest designer summer clothes. That's how you would like to spend your holiday in Oman, but what about the desert's secret treasures?
Majlis Al Jinn, which literally means (demons board). It's the second-largest known cave chamber in the world. Located in the north-eastern of the country, but if you are not good in Fast-robing, then you better only watch and enjoy the camel rides around the area. Al Hoota cave is an easier cave to enter and spend some time wandering around the eye-catching Stalactite.
Desert adventures are everywhere, you can enjoy camping at almost every part away from the city for a stargazing night, or up your game and go climbing to Jabel Shams (Sun mountain), the highest peak in Oman, but don't forget to take some heavy clothes with you. If you are a Banshee person, then Sharqiya sands will be definitely the place for you.
There is an oasis in the desert. Khareef season in southern Oman, which means (autumn), but it actually happens in summer, makes a lot of sense, I know! From about June to early September, as a result of the monsoon coming from the Indian ocean, towns like Salalah will turn into a rainy-forest town, waterfalls, cold and hot springs, green great plains with cows and the seasonal festival with fireworks, never miss the chance to live them! But if you are not lucky enough to visit Oman at that season, remember that you always can enjoy a green view in Jabel Al Akhder (the GreenMountain) and eat Yummy peaches, apples and pomegranates.
Love watching animals outside cages? You can head to Ras al Hadd Turtle Reserve, or to the Arabian Oryx Sanctuary. Visiting them will make less sad about the animals behind cages, but if you don't mind it anyway, then you can check An Naman Zoo in Barka, it's small, but they have lions!
Not only Malls. There are lots of traditional markets (souqs) located in different towns. Mutrah Souq is a good place to grab some goods for a less price, especially traditional jewelries. Nizwa souq is another market you can enjoy next to Nizwa Fort. It's famous for its fine pretty silverware.
And don't forget to pamper your belly! There is a deal of restaurants from all kinds, traditional, international and luxurious ones in Muscat. Just hand-pick what you like! Also put in mind, trying traditional Omani sweet (Halwa) is a must.
If you're thinking about finding an English school in the United Kingdom, why not come to EC Oxford? You'll meet interesting people like Rahil and will have the chance to learn about their very exciting countries!
Comments
comments