Last week, our Advanced class wrote about one of their most important memories. Here's part 2: Joy warns us about pickpockets!
—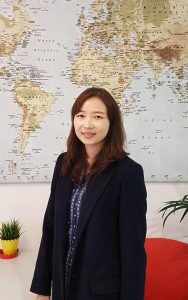 An important memory of my life
Watch out for thieves wherever you are! I'd like to tell a story about how I lost my wallet in the central city of Prague. About 3 years ago, I went to Prague with my friends. Prague is a marvellous place to visit. The city has more than hundreds of old buildings at the centre. There are numerous museums and art galleries in the city. Besides, their stores open till 10 p.m. which you couldn't find in any European city! We had a great time while we wandering around the city from the Prague Castle to the Old Town Square. Moreover, we had wonderful meals there with reasonable price. Everything seems so perfect!
However, bad things always comes with good things. My wallet was stolen! I really don't know how was it happened. I always put my bag in front of me, and check it all the time. Because I know there are so many thieves in Prague that I must be careful of my belongings. I remembered the sunset was really beautiful at the Old Town Square, I couldn't help to stop at the middle of the square and take a lot of photos. I think that's why my wallet was stolen at that time. I focused on the beautiful scenery in front of me, and ignored there were crowded in the square. As I felt hungry and wanted to find a restaurant, I found my wallet was stolen. My mind was totally blanked at that time. Because all my credit cards, ids, and cashes in that wallet! How stupid I am to put all things in one place. Luckily I travelled with my friends. They told me not worry about it, and helped me to cancelled the credit cards first. But the police station was closed, we couldn't go there and report it. We went to the police station next morning, and we are the first to come in. When we filled in the reporting format, there are more and more people coming and waiting outside. According to the conversations, they all came here because they lost things too!
From then on, I always check my bags and never put all valuable things together. Always reminding myself don't distracted by other things no matter how beautiful they are. And watch out for thieves wherever I am!
—
Emir decided to learn English in Oxford to make sure he's able to talk to his clients. What about you? Check out our courses and spend some time learning with us!
Comments
comments