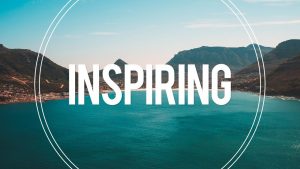 This week our students voted for the theme of the week. Inspiring people won by a large majority against Games. So, this week we are going to talk about and learn about inspiring people within Oxford and around the world.
Monday
We start the week with our welcome presentation. We have 6 news students who we are going to give a big welcome. Join us to make them feel right at home on their first day. Afterward, you can join Lorna for Homework club. Here you can ask Lorna for help with your homework or any English problems you run into in your daily life.
Tuesday
On Tuesday at 3 pm we have board games activities in the Students' Lounge. This is a good opportunity to practice your speaking skills and making new friends. There will be lots of fun games to play so make sure to join us.
Wednesday
On Wednesday at 2:45 we have an Inspiring People Workshop planned with Serge. If you want to discuss people who've inspired you, you can sign up at Reception.
Thursday
This Thursday at 3 pm Lucy will take you to the Museum of Oxford. This is a great opportunity to learn more about Oxford and the people that shaped the city. Please make sure to write down your name at Reception.
Friday
We will end our week with the farewell presentation in the Students' Lounge. If you want to say goodbye to any of your friends leaving this week, come and join us at 2.35.
At 3 pm, our student ambassador Malouke is holding a Film Club in the Students' Lounge. This week you can choose to see Jumanji or Inside Out. Please make sure to vote for the movie you would like to watch at Reception.
If you want to learn English in Oxford, be sure to come to EC!
Comments
comments