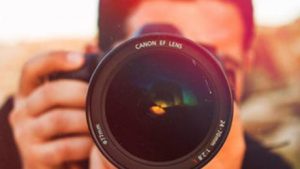 Our students voted again for their favorite theme and this week we are going to learn about photography. We have many fun activities planned for you. So read below what you would like to do and join us!
During this week we have a special competition. You can send your best picture of Oxford to the reception. At the ed of the week we will announce the winner and they will get a special prize. The deadline is Thursday 15.00 pm so make sure you send in your picture in time!
Monday
On Monday we will start the week with the welcome presentation. We will give our new students a warm welcome and tell you more about what we are going to do this week.
After you can join Lorna for homework club. You can ask her any questions you have and you can do your homework.
Tuesday
Tuesday you can join our student ambassadors to the handlebar cafe. You can enjoy a nice coffee and practice your speaking skills with friends.
Wednesday
This Wednesday we have a photography workshop at 2.45 with Serge. One of serge's hobbies is photography so he can teach you a lot. If you want to join this extra lesson, you can sign up at reception.
Thursday
On Thursday we will take you to the botanical garden. Even in the winter there will be a lot to see, so write down your name at reception and join us.
Friday
Friday we will end the week with the farewell presentation. Today we will also announce the winner of our photography competition.
In the evening you can join our student ambassadors to the white rabbit for diner club. They will meet you there at 6.30 pm.
If you to want to join these activities and improve your English, come study English in Oxford.
Comments
comments