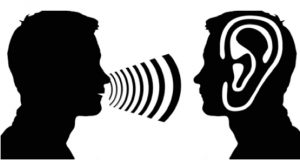 This week we are excited to tell you about the social programme. The students have chosen for their favorite theme of the week: Can you listen to this? We have prepared new activities related to it, please feel free to join us!
Monday
Every Monday we have a breakfast with the new students at the lounge at 8:30 am with Iris and the students ambassadors, who will help you integrate quickly and do many friends! Afterwards at 2:35 pm everyone can join the welcome event where you will be able to find out about the new activities of the week.
Tuesday
On Tuesday come to the activity "Let's get quizzical." This is a pub quiz at school! Join Adam and the students ambassadors at 2:45 pm. The entrance cost £ 1, furthermore we will give a prize for the winners! Don't lose your opportunity to win.
Wednesday
In addition this Wednesday we recommend you to participate in the "Workshop conversation" at 2:45 pm with Serge. We will talk about how to react to unexpected or exciting news.
Thursday
On Thursday feel free to join Serge at the activity "Listening to a phone call" at 2:45 pm. An ideal choice to improve your skills in pronunciation and learn new vocabulary.
Friday
At the end of the week you can join Cassandra at the breakfast club just like every Friday. Then at 2:45 pm come to our farewell event where you will be able to say goodbye to friends that are leaving this week and receive some information about what you can do at the weekend. Finally at 7:00 pm you can to go to the theater and watch a pantomime of Beauty and the Beast. The cost of the entrance is £ 15. You must book by Wednesday to secure spaces.
Please join at  EC English Language School Oxford and enjoy a great adventure to learn English in Oxford.
Comments
comments