This week again our students voted for the topic of the week. Music and Dance won with 156 votes against What's Beauty. This week at EC Oxford we are also celebrating the first week of December by putting up our own Christmas Tree.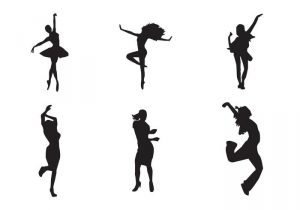 Monday
On Monday afternoon don't forget to come to our Welcome Event to meet the new students. This is also a time to know more about all the activities we have prepared for you this week. If you only take classes in the morning, you might get the opportunity to take a free afternoon class with the weekly Golden ticket.
After the Welcome Event, you can join the Homework Club with Lorna. This is an opportunity to revise your homework, learn new study method and ask questions about your lessons 📚.
Tuesday
On Tuesday afternoon you can join the Movie Club in the Student Lounge and watch "Step Up" with your friends and classmates 🎬.
Wednesday
If you are feeling Christmassy, why not helping us decorate the school? On Wednesday afternoon, you can stay in the Student Lounge and decorate our Christmas Tree 🎄.
Thursday
On Thursday afternoon you can join a Music and Dance Workshop, to learn more vocabulary about music and learn about different types of music all around the world.
In the evening you can go to Mad Hatter's Karaoke to listen to even more music and make your voice heard 🎤.
On Friday
On Friday morning don't forget to come to our Breakfast club to chat with the other students. And discuss how your week as been.
In the afternoon don't forget to come to our Farewell event to say goodbye to the students leaving school. You will also receive your level test results. If you're lucky you might even win the raffle prize…
On Friday evening you can join our Student Ambassador Koki at Sandy's Piano Bar to listen to nice music while enjoying a drink with your new friends and meet others.
Comments
comments