This week we're celebrating Women's Week. As usual, our students had the chance to vote for their preferred theme the week before.
Monday
Our Monday routine did not change this week: we had Homework Club with Lorna, and a special presentation for new students with Malachy, followed by a visit to a pub. This week, we had a nice group of new students, so they had a great time exploring Oxford!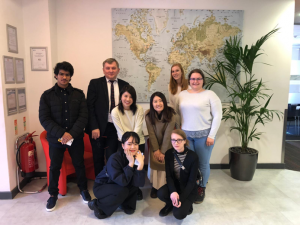 Tuesday
Always a big day at EC Oxford! We always offer the students the possibility of getting to know each other with a big social event. This week, we're going ice skating. We're very lucky to have the Ice Rink so close to our school! Home to the Oxford City Stars, our local ice hockey team, it only takes 10 minutes to walk there and most of that journey is through the shopping centre, so no need to worry about the rain!
Wednesday
Our big workshop usually happens on Wednesdays. This week, we're talking about women changing the world: from Marie Curie, Nobel prize winner for her achievements in science, to Greta Thunberg, the Swedish teenager shaking the world with her strong views on the environment. We'll talk about women from all over the world who have changed, or are changing, the way we all see the world.
Thursday
We are introducing a new way to see Oxford! Every month, we will offer the students the chance to see Oxford from a different point of view. This week, it's Magical Oxford. This tour will focus on all things "magical": Harry Potter, Alice in Wonderland, The Lord of the Rings, and The Chronicles of Narnia. All these stories have had a great impact on the city of Oxford; most of them were created here, in this very city. Wanna know more? Join us on Thursday from 3pm for a walk around the most literary sites.
Friday
Fridays are always a little bit sad for everybody; some of our students leave and they're sad for leaving, their friends are sad to see them leave, and everybody's heart breaks a little.
That's why we always make sure to see them go in style!
Join us at 2.45 to look back at this week's events, say goodbye to your friends and have the chance to win a prize on our weekly raffle.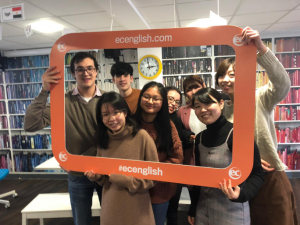 If you also want to make international friends and learn English in the United Kingdom, make sure to check out our website!
Comments
comments