International Women's Day
On March 8th, we celebrate International Women's Day all over the world; but what is International Women's Day, and why do we celebrate it? This entry will help you understand the importance of such a day!
What is International Women's Day?
This day celebrates all women: mothers, daughters, sisters, doctors, wives, scientists, carers… Their sexuality doesn't matter, as long as their gender is female: heterosexual, cis, lesbian, trans, gender fluid, black, white, Latinx… None of that is important.
The only thing that matters is their impact on society, economy, politics and culture. This day is about giving all women a voice to express their ideas, their views, and making sure that they are treated equally in all aspects of life, especially in their work life.
Purple is the colour usually associated with IWD: it represents justice and dignity. On some occasions, green has also been used, and its meaning is hope.
When did we start celebrating International Women's Day?
International Women's Day has been celebrated for over 100 years! Impressive, uh? It all started in 1908 when a group of about 15,000 women marched the streets of New York demanding better pay, shorter hours and voting rights.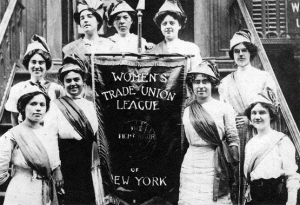 From 1909, National woman's Day was celebrated across the United States of America on the last Sunday of February. This continued to until 1913, when it was decided it should be celebrated on March 8th. By then, this celebration was international already: many European countries, including the UK, had started to fight for women's rights.
It wasn't until 1975 that International Women's Day was celebrated by the United Nations. From 1977, the UN has urged its members to celebrate Women's Day any day of the year, though most of them do so on March 8th.
Unfortunately, by the year 2000 nothing much had changed: working towards parity was still necessary.
New Feminist Wave
In the past few years, the world has seen a new feminist wave: women march the streets of their cities fighting for a better future for their fellow women. The first of these marches was held in January 2017 on Washington DC, and it spread through other countries around the world.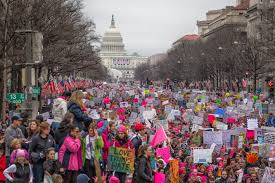 In 2018, Spain's women decided to call for an International Women Strike on March 8th and marched the streets of the largest cities in the country. This was an unprecedented example of unity and support amongst women all over the world.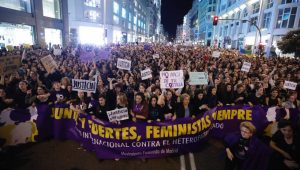 Other examples
These marches have increased in the past two years, and they're now not exclusive to March. Towards the end of 2019, women in Chile took to the streets demanding safety for women. During said march, they sang a now internationally known feminist anthem, "Un violador en tu camino" (A Rapist in Your Path). This anthem has been translated into different languages and performed in cities like Paris, London and New York.
If you have experienced any situation that was upsetting, do not hesitate to reach out for help.
If you want to express your views, there are plenty of ways to do so. Comment this post, go on your social media, march the streets this Sunday…
Comments
comments