21st century women changing the world
As International Women's Day gets closer, I would like to talk about a handful of women who are currently changing the world, or at least trying really hard!
There are many anonymous women doing this, but it's always great to see some of them doing it publicly, giving voice to those ones who don't have it. In this post, I'd like to tell you about Alexandria Ocasio-Cortez, the youngest congresswoman elected in the US; Greta Thunberg, the teenage environmentalist challenging everyone's views; Amal Clooney, a Lebanese-British barrister who specialises in Human Rights; and Mu Sochua, a Cambodian rights activist.
Alexandria Ocasio-Cortez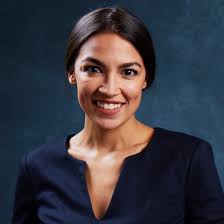 Also known as AOC, Ocasio-Cortez is the youngest ever woman to be elected to the US Congress. A member of the Democratic Socialists of America, AOC supports free health coverage for all, gun control, cancellation of student debts, amongst other progressive policies.
From Puerto Rican descent, Ocasio-Cortez has been vocal about the island legal status, advocating further legal rights to Puerto Ricans.
Greta Thunberg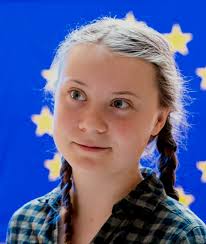 Always concerned about the environment, Greta Thunberg started her now worldwide famous School Strikes for Climate Change in 2018. That same year, she gave a speech at the United Nations Climate Change Conference, which rapidly went viral. From then on, she has been invited to join several other strikes and marches across Europe.
Many people were concerned about her missing school: worry not! In 2019, Thunberg finished school with good grades. She decided to take a sabbatical year from school to engage in climate conversations with international political leaders.
"The Greta Effect" has been noticeable all over the world: students are marching along the streets of all cities, including Oxford. Have you joined any of these marches?
Amal Clooney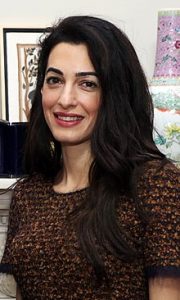 Amal Clooney (nee Alamuddin), is a Lebanese-British lawyer who has been fighting for human rights since 2002. An international lawyer, Clooney has worked in New York, London and The Hague.
In 2016, Clooney accepted to represent Nadia Murad, an Iraqi human rights activist who was kidnapped and held by the Islamic State for three months.
Mu Sochua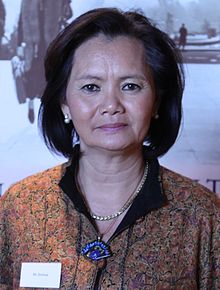 Sochua is a Cambodian rights activist who was sent to Europe and the United States to further her studies. When the communist party took control of the Cambodian government in 1975, her parents disappeared, and she remained in exile for over 15 years.
Ever since her return in 1989, Sochua has been fighting for human rights and has worked towards stopping human trafficking, domestic violence and worker exploitation.
These are a few of my favourite women. What about you? Who are your favourite women? Leave a comment in the box below, share this post in your social media, and remember: if you want to learn English in Oxford, follow the link!
Comments
comments