Hola mi amigos! Hoy es Cinco de Mayo.
At EC SAN DIEGO, we celebrated Cinco de Mayo with good Mexican food from Mr. Taco and Mexican Mariacci music.
Information about Cinco de Mayo…
 
Cinco de Mayo
(Spanish for "Fifth of May") is a regional holiday in Mexico, primarily celebrated in the state of

 

Puebla, with some limited recognition in other parts of Mexico. The holiday commemorates the Mexican army's unlikely defeat of French forces at the Battle of Puebla on May 5, 1862, under the leadership of Mexican General Ignacio Zaragoza Segu
í
n, and so it represents a celebration of freedom and liberty.
Check out some pictures from the fiesta….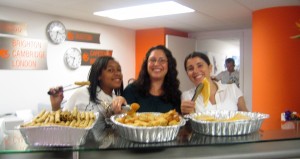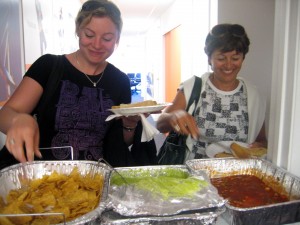 Comments
comments