On Thursday December 10, 2009, EC San Diego students and staff gathered at The Living Room Café in order to get into the holiday spirit. Students demonstrated their English speaking and singing skills as they prepared holiday-themed skits and songs to perform in front of the entire school. Since it was a potluck, everybody brought a delicious dessert to share. The party was concluded with a fun gift exchange!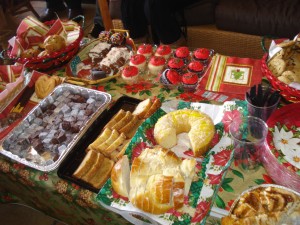 Delicious desserts brought by the students!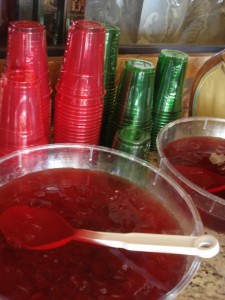 Super Secret Fruit Punch…Non-alcoholic, of course!
Christian is one surly reindeer! 🙂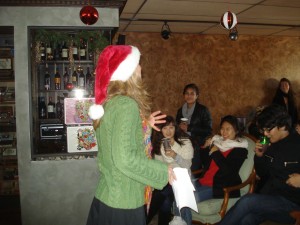 Leigh Ann, EC San Diego Director of Studies, acted as emcee and did a wonderful job!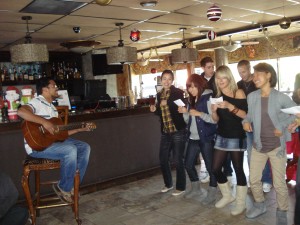 Doug, EC teacher, plays his guitar for his singing students.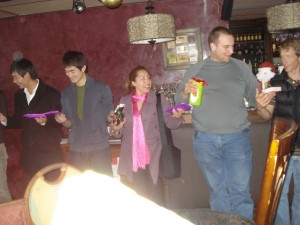 Students pass around gifts for the gift exchange!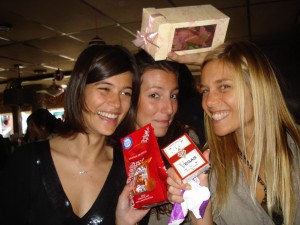 Italian students, Giulia, Michaela, and Carlotta, love the gifts that they received!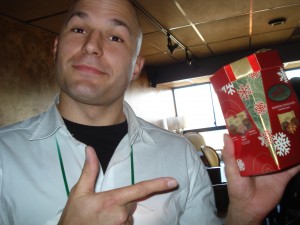 Michael, from Switzerland, is very proud of the chocolates he received.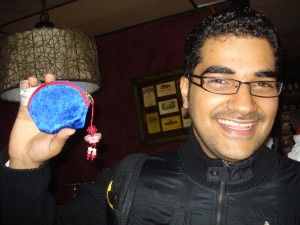 Abdulrhman poses with his new gift: a cute, little coin purse.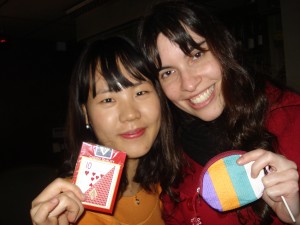 Hyekyoung from Korea and Juliana from Brazil pose with their new gifts!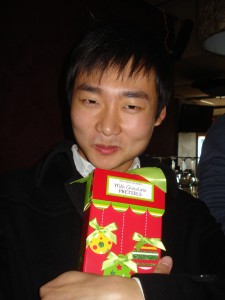 Korean student, Minsoo, can barely hide his excitement about his present.
Comments
comments