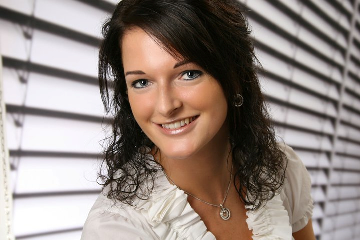 Hi! My name is Anja. I'm the new intern at EC San Diego English School!
I was born in Berlin, but moved a lot from place to place within Germany during my school time. After high school I went to the Netherlands to study International Marketing – a great choice! During my study program I got the chance to study also in South Korea and Spain. I gained so many interesting experiences and got to know people from all over the world. What an amazing time!
Because I was having such an amazing experience, I decided to do also an internship abroad instead of going back home. And this was when I got to know EC English schools for the first time – what a great opportunity to work for a company, which offers students the possibility to gain such amazing experiences abroad as I did before. Thus I moved last summer to the island of Malta in the Mediterranean Sea to attend a two week long English language course at EC Malta. I then started a five month internship in the Sales and Admissions Department at EC's headquarters: EC Central. I learned a lot and really enjoyed my internship at the same time.
Helping my colleagues at EC Central organize the students' stays abroad and looking at all the wonderful pictures of EC's worldwide schools made me realize that I was not ready yet to return to Germany and began to dream of a further internship in a foreign country.
Since I was a child it was one a dream of mine to live for a time in the US. I now had the opportunity to make my childhood dream come true with EC! And where in the US could be better for someone from Northern Europe than sunny Southern California?! Thus I applied for an internship at EC San Diego English school, had pleasant conversations with Center Director Martha Delgadillo and was given the chance to start my internship in the beginning of February and will stay until June – my dream came true! And after only a short time, I already love the school and the city.
After organizing the students' stays abroad at EC's headquarters, I am enjoying communicating daily with students on site at EC San Diego. It brings me to joy to see so many smiling students enjoying their lessons as I walk through the hallways or glance in the classrooms. It is so rewarding and such a gift to be involved here with EC!
Comments
comments