Here at EC San Diego English School, we like to go all out on the holidays.  That is why this Valentine's Day, we decided to do a couple different things for our students!
First, we had cut-out hearts available for students to come and write down who or what they loved.  They then got to pin the heart on our "Board of Love" at the front of the school.  The most common thing our students loved?  The top choices included family, friends and chocolate!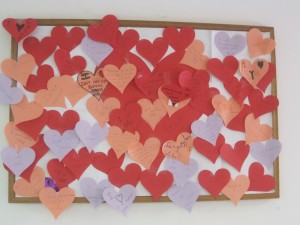 Staff and students also participated in our annual Traffic Light Game!  In this game, you wear red if you're taken; yellow if you're not sure; and green if you're single and ready to mingle!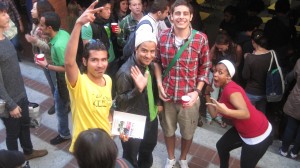 LyKai and three of our students representing all three colors!
Last, but certainly not least, we played Jeopardy – with a twist!  Questions covered everything: from verb tenses to San Diego fun facts to celebrity trivia!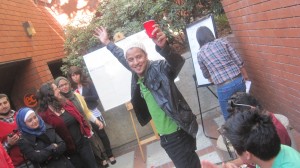 Getting set up for the game.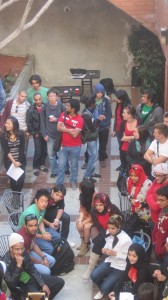 Focusing on the game!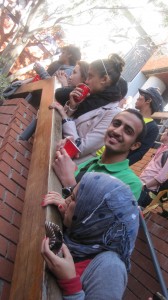 Spectators enjoying the show!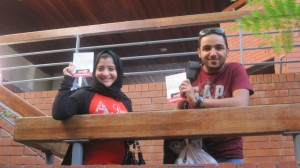 Our two winners – they got lunch on us!
We also had an overload of sweets, treats and candies!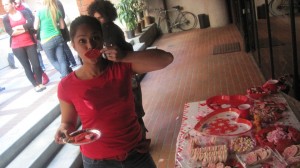 EC San Diego's Assistant Director, Mardy, having some fun!
Comments
comments