A hobby is an activity or interest that is undertaken for pleasure and not as a main occupation.  They are typically done during one's leisure time.  Hobbies can be anything, ranging from playing games to cooking to collecting items such as stamps or coins.
Here at EC San Diego, we asked students, teachers and staff members what they like to do in their free time.  We received responses such as photography, surfing, reading, shopping, and much more.  For example, our teacher Doug enjoys playing the guitar to help him relax.  He also likes to use it in class at times because music can help aid in memorization.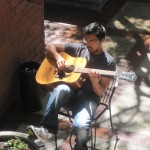 Anja, who works at our front desk, likes to travel as much as possible in her spare time.  Whether it's planning day trips to communities surrounding San Diego or booking travel abroad, she enjoys seeing new things and meeting new people.  Originally from Germany, Anja goes to school in the Netherlands and has lived in Korea, Malta and now San Diego!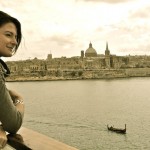 One of our Cambridge students, Kevin, prefers to play sports when he is not in class.  He really enjoys playing soccer!  He practices with other students as often as possible.  Using teamwork to win a match helps students because they must practice English in fun setting.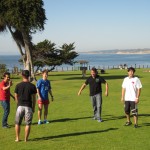 Comments
comments