Cosmo Bisazza comes to us from his hometown of Boston.  Along the way, he also taught English abroad in Korea.  He is enjoying the San Diego lifestyle and teaching with EC.  Cosmo is an extremely caring and enthusiastic teacher in all of his classes.  Right now he teaches the Beginning, Elementary and Pre-Intermediate levels as well as our Write Start and Get Talking electives.
Here is what Cosmo had to say about his style of teaching and approach to work:
Teamwork. A team stands together for a common purpose. That purpose is to achieve victory. Victory cannot be obtained by just one person; player or coach. It must be a team effort from everyone. My classroom approach is structured like a team. Each class is like a practice, through every practice our skill level increases and we become stronger, more confident players. We can only achieve this goal if we all work hard and together. My former coach used to say, "When the going gets tough, the tough get going." Learning English is not an easy endeavor. I ask from my students to remember the "Three D's", discipline, dedication, and determination. Follow these principles and you'll overcome any obstacle. I view each of my students a player, each with a different strength, weakness, and ability. I'm their coach who will cultivate their weaknesses into strengths, hone their strengths into perfection, and boost their abilities toward their path to victory. Here at EC we're the home team, and the home team has one objective, to win.
Much like our students at EC our staff works as a team. We have many different teachers each bringing their own skill sets to put into best practice. A number of our teachers are sturdy seasoned veterans, while others are freshly drafted rookies looking to make an impact. One strong point about EC is that they have established co-teaching for the core classes. This is a great way for teachers to work together, share solid ideas, and learn new techniques. Through synergy our staff creates a bond with one another that gives us the ability to achieve our maximum teaching potential for our students. The classroom is our field where we grow and develop each student's talent. We mean business and we hold not only ourselves but also our students to the highest degree of excellence. As my former coach used to say, "Quitters never win and winners never quit." Now team, let's go out there and show'em how it's done! Good luck!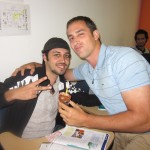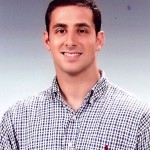 Comments
comments