Pride parade events celebrating lesbian, gay, bisexual and transgender (LGBT) culture. The events also at times serve as demonstrations for legal rights such as same-sex marriage. Most pride events occur annually and many take place around June to commemorate the Stonewall riots, a pivotal moment in the modern LGBT rights movement.
The first marches were held on the weekend of June 27-28, 1970, in New York City, Chicago, Los Angeles and San Francisco.  Since then, pride events have occurred all over the world.  The largest is now held in Sao Paulo, Brazil.  In 2009, 3.2 million people attended the event there.
Here in the United States, there were a couple of news things to celebrate during the Pride parades.  In New York City, the parade was held just two days after the legalization of same sex marriage.  And in San Diego, for the first time, active duty military members were able to march in the parade due the barring of the "Don't Ask, Don't Tell" military policy.
Some student who went to the San Diego Pride Parade and Festival described it as a really exciting event where everyone was friendly and positive!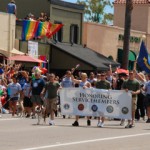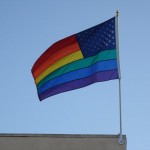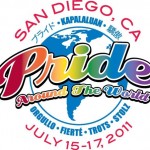 Comments
comments