Rivalries in Major League Baseball (MLB), like in other sports, have occurred between many teams and cities. Rivalries have arisen for many different reasons; the primary ones include geographic proximity, familiarity with opponents, violence, and cultural, linguistic, or national pride.
Interleague rivalries can be inconsistently scheduled during the regular season and generally tend to be based on geographic proximity and previous World Series match-ups. An exception to this inconsistent scheduling is the eleven pairs of teams which meet six times a year during interleague play.
The Yankees – Red Sox rivalry is one of the oldest, most famous and fiercest rivalries in professional sports.   For over 100 years, the Boston Red Sox and New York Yankees have been intense rivals.  The 2004 AL Championship Series is notable for the Yankees leading 3 games to 0 and ultimately losing a best of seven series.  The Red Sox comeback was the only time in baseball history that a team has come back from a 0–3 deficit to win a series.
On the west coast, California teams are also known for their rivalries.  The biggest one is between the San Francisco Giants and the Los Angeles Dodgers.  However, whenever the Dodgers or Giants come to San Diego, Padres fans come out to cheer on their team!  We had the opportunity to go as a school to watch a game against the Giants!  Students were given pom-poms and did group cheers for the homeruns as the Padres won the game 11 to 3!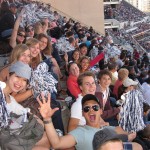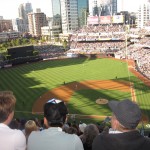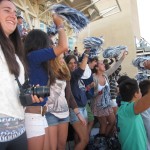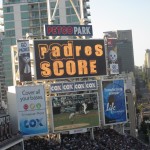 Comments
comments